'SYTYCD' Season 14: Top 9 Teaser Released; Who Goes Home?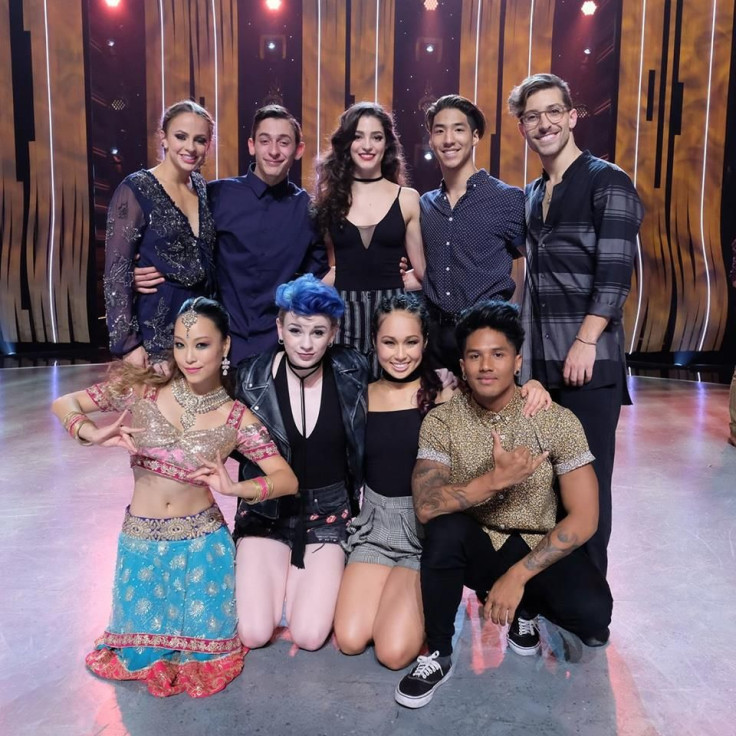 "So You Think You Can Dance" Season 14 will send another contestant home on Monday night's episode.
Prior to the installment, Fox dropped a teaser featuring the top nine contestants who made it past the first round of eliminations. The 37-second clip opened with a recap of everyone's performances. The teaser concludes with the question, "Who's going home?"
Last week, the results of the voting shocked judges Nigel Lythgoe, Mary Murphy and Vanessa Hudgens.
Previously, only Kaylee Millis and her all-star partner, Cyrus Spencer, received a negative comment following their contemporary dance number. According to the judges, Millis wasn't really in her element, but the couple came back swinging when they got hip-hop for their next performance. Lythgoe, Murphy and Hudgens all noted how Millis stepped up her game and said that she's definitely back in the competition.
But on Monday night, Millis wasn't part of the bottom three. Rather, Logan Hernandez, Robert Green and Sydney Tormey were the ones at risk of being sent home. The recent voting result just goes to show that anything can happen in the competition. In the end, all-star Jasmine Harper had to say goodbye to her partner, Green.
Meanwhile, all nine contestants once again received positive comments from the judges, making it difficult to predict who will go home next week. But Lythgoe, Murphy and Hudgens were especially ecstatic after watching Lex Ishimoto and Gaby Diaz's performance. The couple performed an Argentine Tango that showed off their skills.
The judges were pleased with Taylor Sieve and Robert Roldan's Broadway routine as well. They said that the couple is definitely the ones to beat this season. Koine Iwasaki and Marko Germar's African jazz routine impressed the judges because they were so precise despite the number being extremely fast-paced and energetic.
Hernandez and all-star Allison Holker also teamed up on stage for the first time after the latter suffered from an arm injury in the previous week. The couple did a hip-hop routine that wowed the judges.
Unfortunately, Dassy Lee and Fik-Shun experienced a mishap during their Bollywood routine. But last week, they did a wonderful hip-hop/pop lock number that sent them straight to the next round.
"So You Think You Can Dance" Season 14 airs Mondays at 8 p.m. EDT on Fox.
© Copyright IBTimes 2023. All rights reserved.