T-Mobile And Sprint Could Merge Next Month, Report Says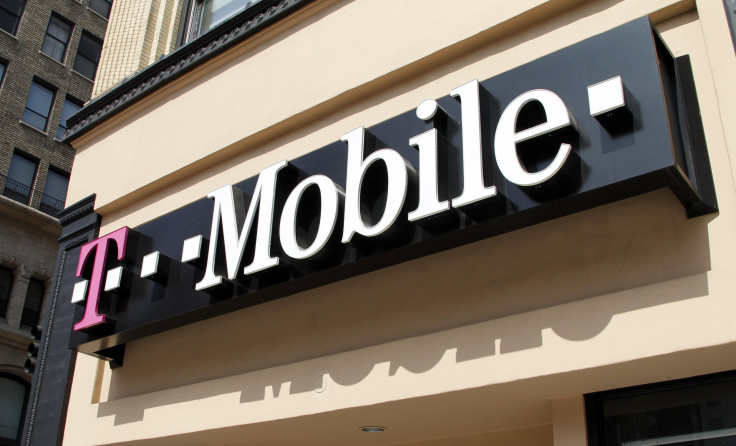 Major carriers Sprint and T-Mobile are close to agreeing on terms and could have a deal set by next month, sources told Reuters.
Japan's SoftBank, Sprint's parent company, and other Sprint shareholders will own 40 to 50 percent of the merged company. Deutsche Telekom, T-Mobile's parent company, along with T-Mobile shareholders will own the majority of the combined company, according to Reuters. While the deal is expected in late October, talks could still fail.
The Sprint-T-Mobile merger would consolidate the American telecommunications market. The combination of Sprint and T-Mobile would create a company with more than 130 million customers, following Verizon and AT&T. T-Mobile currently has a U.S. market share of 16.9 percent, while Sprint holds a 12.8 percent share among users, according to Statista. While T-Mobile and Sprint are smaller than Verizon and AT&T, the companies have managed to keep up with aggressive pricing and deals on features like unlimited data. If the companies were to combine, they could rack up a revenue of more than $70 billion, analysts predict.
This isn't the first time the companies tried to join forces. In 2014, T-Mobile and Sprint almost finalized a $32 billion merger deal but failed after U.S. regulators expressed anti-competitive concerns. This time around, it seems like T-Mobile and Sprint believe the U.S. antitrust enforcement climate is more favorable under the current administration.
T-Mobile and Sprint had been dropping hints about a possible merger. Masayoshi Son, SoftBank's founder, met with President Donald Trump last year and said earlier this year that his company should benefit from the president's vow to remove regulations. As for AT&T, the company's merger with Time Warner is expected to go through later this year, even though Trump spoke against the deal during his campaign.
Speculation Of Sprint and T-Mobile Deal
Earlier this week, CNBC reported Sprint and T-Mobile were in "active talks" for a merger. That report also indicated Deutsche Telekom would take the majority if the companies were to join. CNBC said the companies were still in early talks and a formal agreement was not guaranteed.
Earlier this year, T-Mobile CEO John Legere said the merger of the two companies was a "potential future outcome." Meanwhile, Son said in February the company's long-term plans had not been decided.
"We may buy, we may sell," Son said in an earnings call. "Maybe a simple merger, we may be dealing with T-Mobile, we may be dealing with totally different people, different company."
© Copyright IBTimes 2023. All rights reserved.
FOLLOW MORE IBT NEWS ON THE BELOW CHANNELS