'Taken': 'Librarians' Actress Rachel Nichols To Guest Star On The NBC Series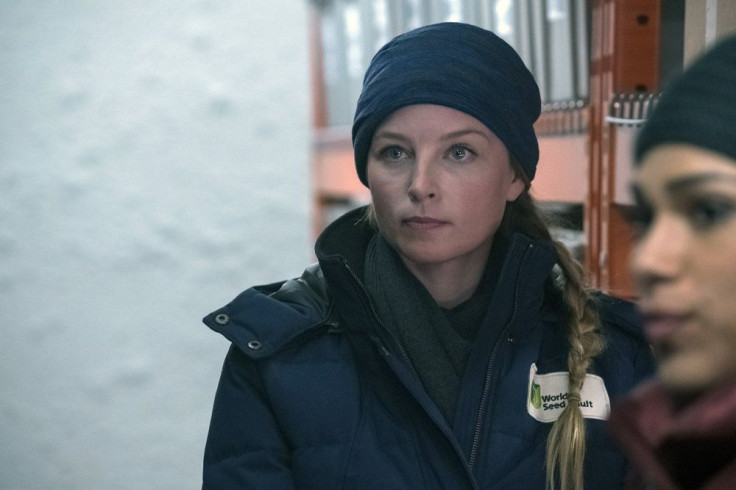 "The Librarians" actress Rachel Nichols is set to appear in tonight's Season 2, episode 10 of NBC's "Taken."
According to TVLine, Nichols will play the role of Eve Chambers, an executive at a harvest coalition that oversees the Global Seed Bank in Norway. When thieves break into the seed bank, Eve hires Christina (Jennifer Beals) and her team to locate and return the stolen goods.
In a sneak peek from the episode, Christina tells Bryan (Clive Standen), Santana (Jessica Camacho) and Kilroy (Adam Goldberg) that the robbery case was given to them by David Ramsey (Tahmoh Penikett) — the same man who tried to kill Bryan in Season 2, episode 2 by taking down the plane he was in.
When Bryan comments that they shouldn't trust Ramsey given their history with him, Christina says that the case he gave them is so important that she "couldn't pass on it in good conscience."
Asked how the break-in at the seed back amounts to a global crisis, Kilroy said that the theft threatens the planet's biodiversity. "Ninety-four percent of the world's vegetable seeds have gone extinct in the last centuries, so as they disappear so does the Earth's biodiversity," Kilroy says.
"Leaving the world's food supply vulnerable to disease, and fungus, and human war," Christina adds.
To further explain his point, Kilroy cites the Irish Potato Famine of 1845. "The Irish only grew three types of potatoes, each of which is vulnerable to a specific fungus," Kilroy says. "Now if they had grown more species of potatoes that were resistant to that specific pathogen, [then]they would have enough potato crops to survive the epidemic. That's why biodiversity is all the rage this day."
In another sneak peek from the installment, Santana helps Bryan and Eve get ready for a special event, one that requires him a bulletproof suit. While Eve is friendly with Bryan and his team, the trailer for the episode suggests that she's not the woman she seems to be. At some point in the promo clip, Eve is seen wielding a gun as she walks towards a poor wounded man. "I'm close to figuring out who she is," Christina says of Eve in the video.
"Taken" Season 2, episode 10, aptly titled "All About Eve," airs on Friday, April 6 at 8 p.m. EDT on NBC.
© Copyright IBTimes 2023. All rights reserved.