Taking Care Of Newborns Can Do Wonders To Dads' Mental Health, Study Finds
KEY POINTS
Fathers play an important role in their baby's lives
Caring for their babies also benefit their mental health
Dads who are involved in caring for newborns are happier in the long run
The working world recognizes the role of mothers in taking care of their newborn babies, which is why they enjoy paid parental leave. However, a recent study shows that fathers may need it as much as mothers do as dads' involvement in baby's development proves beneficial for the entire family.
A study published in the Frontiers of Psychiatry entitled, "Father Involvement in Infant Parenting in an Ethnically Diverse Community Sample: Predicting Paternal Depressive Symptoms," showed that early paternal involvement in caring for the infant benefits both the child and the mother, and possibly for the mental health of the fathers.
The researchers interviewed 881 low-income and racially-diverse fathers. They found three factors, which predicted why a number of fathers during the first year of their child showed lower rates of depression, or simply put, were happier. These three factors include the time that they spent with their newborns, whether they were able to do basic infant care routines like feeding newborns and changing their diapers, and of course, if they were able to provide material support to their babies. Fathers who were able to do all these three were found to be happier on the overall.
Dr. Olajide Bamishigbin, Jr., lead author of the study and California State University's assistant professor of psychology, said that more involvement of fathers with their babies eventually improves the life of the entire family. The mental health of fathers who were involved with caring for their infants in the early stages of life was far better in the long run.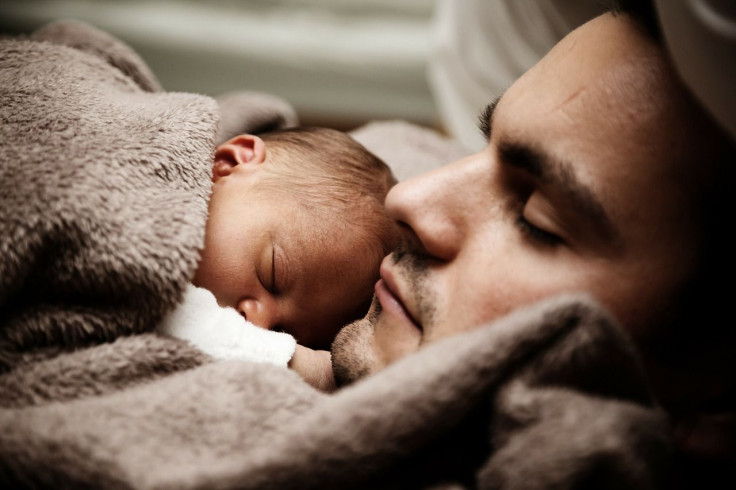 Bamishigbin and the team used the Edinburgh Postnatal Depression Scale, a tool used to identify postpartum depression in women, to also assess the depression symptoms of fathers. The period of assessment was done at three intervals during the first year after birth, particularly the first month, the sixth month, and lastly, in the 12th month.
The researchers noted that fathers who were able to spend more time with their babies showed better parenting self-efficacy. They also provided more support in terms of the material needs of the baby. When the child reached a year old, these fathers also had lower depressive symptoms.
On the overall, the study suggests that the involvement of fathers is an important predictor of their mental health. The researchers noted that paternal presence a month after birth plays an important role in the father's mental help even if the father was not living with nor married to the mother of the baby. They hope that their study could help move the needle on paid parental leave.
© Copyright IBTimes 2023. All rights reserved.