Talk to Angelina Jolie: Live Q&A with Fans on 'In the Land of Blood and Honey'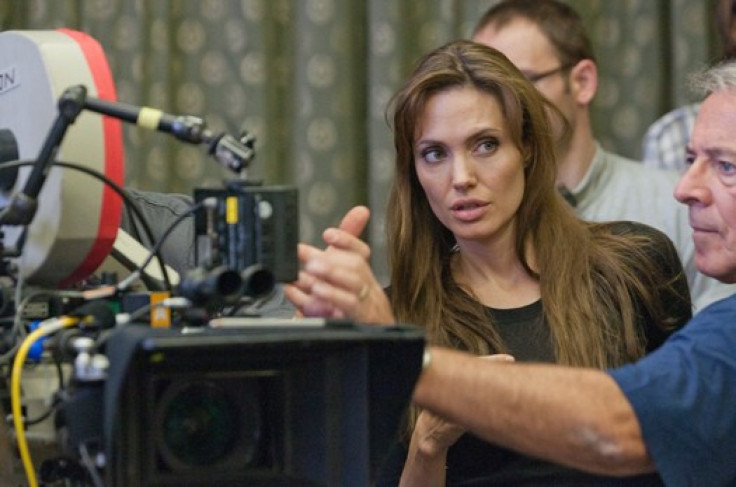 At 8 p.m. EST on Thursday, Angelina Jolie will hold a live video chat with fans to discuss her new movie, In the Land of Blood and Honey.
International Business Times will be hosting the chat live -- follow this link to join in. Additional details can be found here.
During the online conversation, Jolie will answer fans' questions about her directorial debut.
Set during the collapse of Yugoslavia, In the Land of Blood and Honey follows two lovers who are torn apart and then brought back together by the Bosnian War. When the war breaks out, Danijel (Goran Kostic) and Ajla (Zana Marjanovic) find themselves on opposite sides of an ethnic conflict that is still echoing across Southeastern Europe.
The conflict in the Balkans was the deadliest war in Europe since World War II, and by writing and directing this film, Jolie is trying to bring Bosnia back into the global consciousness -- with the goal of preventing similar atrocities in the future. Like much of Jolie's career as a humanitarian and activist, the film brings to light issues like women in conflict, sexual abuse, and the permanent damage suffered by citizens and nations during wartime.
To achieve this, Jolie emphasized realism throughout the filmmaking process. All of the actors are from the region and each has his or her own true Bosnian War stories. One fought in the Bosnian army, one was wounded, and others were forced into hiding. They lost family members and friends, and some nearly lost their own lives.
Their real experiences -- even as children or peace activists or artists in exile -- informed their roles as killers, rapists and lovers. Rade Serbedzija, who plays the Serb general Nebojsa, couldn't have resembled his character less in real life. At the start of the war, Serbedzija was called a traitor for appearing a peace rally in Sarajevo in 1992, a rally which both Nikola Djuricko and Ermin Sijamija -- who play Bosnian Serb soldiers in the film -- attended, and which Kostic watched it on television.
Rade went to the stage and said 'we need to be brave' and 'nothing bad is going to happen; everything will be fine,' Sijamija said at a press conference for the film last month. I was in the first row. I could see Rade -- I could touch him. I was thinking 'Rade is here, so everything is going to be fine.
But things were not fine. Snipers on building roofs shot down at the protestors, killing two young women. The war had started. The next day, Bosnia and Herzegovina declared its independence and, at some point later, a bomb exploded at a café where Ajla and Danijel were dancing and the ethnic cleansing that destroyed their relationship began.
It's these kind of stories that make In the Land of Blood and Honey so powerful. Jolie's attention to detail and passion for the subject brings a welcome, warm texture to the film, helping to carry it through the bleakness of prison camps and genocide. In the Land of Blood and Honey is not an easy film to watch nor is it an easy piece for a first time director.
Jolie will surely discuss what it was like to make a war movie and why she chose to focus on the Balkans. Fans can submit their questions for Jolie by logging onto Facebook then using then commenting before and during the event.
In the Land of Blood and Honey opens nationwide on Friday.
© Copyright IBTimes 2023. All rights reserved.