Target Bathroom Controversy: Conservative Group Testing Policy By Sending Men Into Women's Restrooms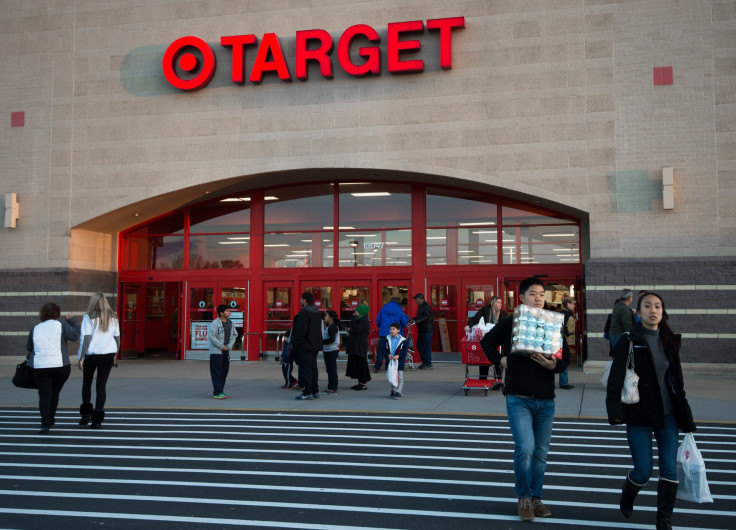 UPDATE: May 5, 2016, 11:50 a.m. EDT — The American Family Association, the group that claimed to be sending men to test out Target's bathroom policy, has objected to this characterization of its actions. Despite Sandy Rios, the group's director of government affairs, saying they had men testing the policy by trying to enter women's bathrooms at Target, the organization said Wednesday that Rios did not mean American Family Association itself was sending men into Target's bathrooms.
"There is a false report being circulated on Facebook and by liberal media outlets that AFA has encouraged men to go into women's changing areas or bathrooms at Target. This is completely FALSE," the organization said on its website.
However, the American Family Association's boycott of Target remains in effect and men appear to still be posting videos on YouTube of themselves "testing" and questioning the policy.
Original Story:
An online petition to boycott Target over the store's policy that transgender individuals can use the bathroom corresponding with their gender identity has gathered more than 1 million signatures. Conservative activists said they are worried that men will take advantage of the policy and enter women's restrooms.
It turns out they may be right that some men are taking advantage of the policy — but those men are the conservative activists. The American Family Association has been "testing" the policy by sending men to Target to try to enter women's restrooms, Sandy Rios, the group's director of government affairs, said Monday in an interview on "Breitbart News Daily," a conservative radio show.
Rios' group has been leading the boycott against Target and launched its petition on April 20 after Target announced its bathroom policy.
"We believe that everyone — every team member, every guest, and every community — deserves to be protected from discrimination, and treated equally," Target's statement of its policy read. "Consistent with this belief, Target supports the federal Equality Act, which provides protections to LGBT individuals, and opposes action that enables discrimination."
Target's policy regarding its bathrooms contrasts with the increasing number of laws proposed in states around the country that require people to use the bathroom that corresponds with the gender they were assigned at birth. These states have seen intense backlash from businesses and celebrities who have canceled events or threatened to boycott certain states over the denial of civil rights protections for LGBT people.
The negative reaction to these laws has not stopped conservatives from supporting them. Republican presidential candidate Ted Cruz gave his approval after North Carolina passed a transgender bathroom law, and has made transgender bathroom access a significant campaign issue as he competes against Donald Trump in Indiana this week.
The American Family Association and other conservative activists have made the argument that allowing people to use the bathroom that corresponds with their gender identity will likely lead to men sexually assaulting girls in women's restrooms — a claim many experts have debunked.
"I think there's no question that when you say that there are no barriers in the bathroom and that if men or women feel like they are men or women, the opposition of however they are equipped, and you have no restrictions, the net effect will be that people will not be stopped. We've already had people testing this, going into Targets and men trying to go into bathrooms. There is absolutely no barrier," Rios said in the "Breitbart Daily News" interview.
Though there is no clear evidence of American Family Association members entering women's restrooms in Target, many have posted videos to YouTube of men who say they are protesting the policy by doing just that.
The American Family Association boycott has affected Target, USA Today reported last week. Before the company's statement about its bathrooms and the subsequent boycott, a YouGov BrandIndex survey found that 42 percent of people said they would consider shopping at the retail store, but after Target's statement, the number of consumers who said they would consider Target dropped to 38 percent.
While the petition is still going, not everyone thinks it will have long-term effects.
"I don't think they stand to lose much at all," Melissa Arnoff, senior vice president at crisis communications firm Levick, told USA Today. "This isn't unusual for them. It's actually very true to who they say they are as a brand. I think the people who shop there loyally know that."
© Copyright IBTimes 2022. All rights reserved.
FOLLOW MORE IBT NEWS ON THE BELOW CHANNELS