Why Is Ted Cruz Losing To Donald Trump In Indiana? LGBT Bathroom Strategy Failing With State Voters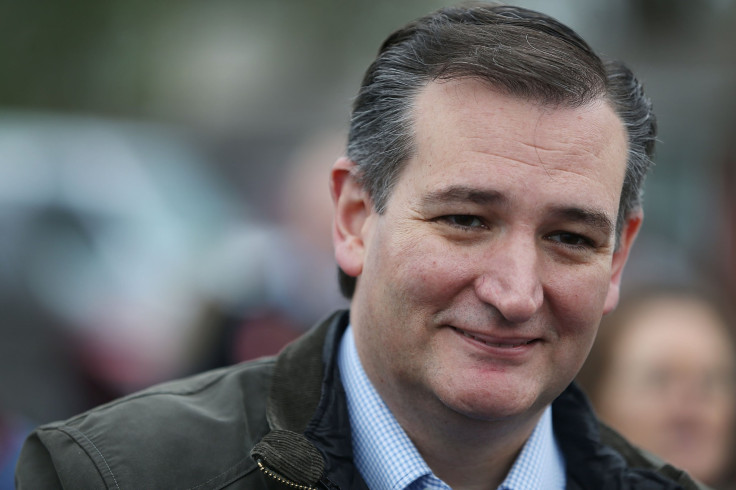 As Ted Cruz prepares to make what could be his last stand against Republican front-runner Donald Trump in the Indiana presidential primary Tuesday, the Texas senator has hinged his hopes on a strategy of appealing to social conservatives by raising concerns over the use of women's bathrooms by transgender women. But while Indiana has been a flashpoint for controversies over LGBT rights in recent years, it does not appear Hoosier voters are being wooed by the conservative appeal.
Indiana was once widely thought to be a state Cruz could win. He has spent a significant amount of time campaigning there, and early polling showed him doing fairly well. When he and Ohio Gov. John Kasich made a pact last week to divvy up some states in the hope of stopping Trump, Kasich's campaign said it would cancel events in Indiana to focus on Oregon and New Mexico.
But that deal between Kasich and Cruz quickly faltered, and after Trump swept all five primaries last week, the New York real estate magnate rose in Indiana polling as more and more seemed to consider him a near-presumptive nominee. Many in the GOP establishment have levied criticism against Trump, in part due to their perception of his not being a true conservative. This is one of Cruz's most frequent areas of criticism against "the Donald," and he has attacked with vigor over issues such as Planned Parenthood and now transgender rights.
What may seem like a niche issue has become a national controversy in recent months. A growing number of states have introduced laws aimed at requiring people to use the bathroom of the gender listed on their birth certificate, which can present a problem for individuals who identify as a different gender. Cruz has spoken out about his support for these measures and has frequently mentioned the topic on the campaign trail in Indiana, suggesting accommodating transgender people would allow sexual predators to enter women's restrooms — a claim that many have pointed out has no evidence behind it.
Trump, on the other hand, has said bathroom laws like the ones North Carolina and other states have enacted are unnecessary. "There have been very few complaints the way it is. People go, they use the bathroom that they feel is appropriate. There has been so little trouble," Trump said on NBC's "Today Show" last month.
This more relaxed attitude has led Cruz to attack Trump in Indiana using the argument about sexual predators. His campaign has run advertisements in Indiana linking Trump and Democratic front-runner Hillary Clinton as "big government liberals" who "support letting transgender men go in little girls' bathrooms."
Cruz has gotten even more creative with this idea while campaigning in Indiana as he's tried to appeal to religious voters.
"If Donald Trump dresses as Hillary Clinton, he still can't use the little girls' restroom," Cruz said in South Bend, Indiana, the New York Times reported. "And I apologize for putting that image in your mind."
But despite these tactics, voters in the Hoosier State don't seem to mind Trump's views. Recent polls have shown Trump leading Cruz by more than 15 points. A NBC/Wall Street Journal/Marist poll released April 28 had Trump with 49 percent support among Indiana Republicans, while Cruz sat at 34 percent, and a Gravis Marketing poll from April 29 put Cruz even farther behind, with 27 percent to Trump's 44 percent support.
These findings should not be entirely surprising. While Indiana's state Legislature and governor have passed laws in recent years that LGBT advocates say are discriminatory, the voters themselves do not always hold the same views. After Indiana enacted a "religious freedom" law last year that allowed individuals and companies to refuse to provide services to lesbian, gay, bisexual and transgender people based on their religious beliefs, the state faced intense criticism, and Gov. Mike Pence eventually signed an amendment aimed at providing some protections to LGBT people.
An Indianapolis Star poll from December 2015 found 54 percent of respondents said protecting civil rights of all individuals was more important than the religious freedom of people who object to serving LGBT people. The same poll also found that 56 percent of Indiana residents said there was "no conflict" between their religious beliefs and homosexuality. So while 25 percent said there was "a lot of conflict," this is certainly not the majority of voters in the state.
On the issue of transgender bathroom access, 45 percent of Indiana residents said in December they agreed with Cruz that people should have to use the bathroom that corresponds with their birth certificate gender, the Indianapolis Star found in another poll. But 34 percent said transgender individuals should be allowed to use the bathroom that aligns with their current gender identity, and a significant 20 percent were undecided.
All this shows that highlighting a controversial discussion of transgender rights in Indiana is far from a sure bet to win Cruz voters in the state. Though the Texas senator has been telling Hoosiers that Trump is highly supportive of transgender bathroom rights, PolitiFact stated Cruz is distorting the GOP front-runner's comments. The website says he makes claims that go beyond what Trump has said, suggesting the latter would be fine with any man dressed as a woman using a women's bathroom.
It's unlikely that voters are scrutinizing the politicians' wording so closely ahead of Tuesday's primary, but even if they believe what Cruz is saying, they don't seem scared by his portrait of Trump as someone who supports civil rights for transgender individuals. With 57 delegates up for grabs in the Indiana Republican primary, Cruz is likely hoping he can convince some last-minute voters with these strongly worded appeals — or else the race may be over before the Republican National Convention this summer.
© Copyright IBTimes 2023. All rights reserved.