Taylor Swift Admits She Was Going Through Exactly What 'All Too Well' Depicts
Taylor Swift has opened up about her "All Too Well" short film and how it connected to her own emotional state of mind.
"Back then, I was just starting the process of writing music videos and just starting to use songs as a creative writing prompt, but I was not in a place where I was [ready]," Swift said in an interview with Variety. "First of all, emotionally, I was going through exactly what the short film depicts."
Swift believes that time is an "incredible asset" as it allows us to tell those stories that were hard to tell. The 33-year-old singer-songwriter explained it's a good thing if the "story is hard to tell" because that means "it's incredibly emotionally potent."
"But it's impossible to tell it with perspective and truth if you're in it. Sometimes that amount of intensity can be stifling," she added.
"All Too Well" was based on Swift's 2012 music video of the same name from the album "Red." The short film, which was directed by Swift, was released in November last year.
During the interview, Swift admitted the song was "the most truthful account of heartbreak and loss and grief." She explained how the song and the short film showed different perspectives.
"It was so exciting to go through it and being in my 30s looking back," Swift said. "Because I think there's a moment, when you're 19 or 20, when your heart is so susceptible to getting broken, getting shattered, and your sense of self goes out the window so quickly."
Swift noted she wanted to tell the story of "a formative age," where "girlhood calcifying into bruised adulthood." The short film revolves around a couple whose romantic relationship doesn't end well because of their age difference. It stars Sadie Sink and Dylan O'Brien.
Swift dropped her 10th studio album, "Midnights," on Oct. 21. The album had 13 tracks, including the hit songs "Bejeweled," "Maroon" and "Anti-Hero."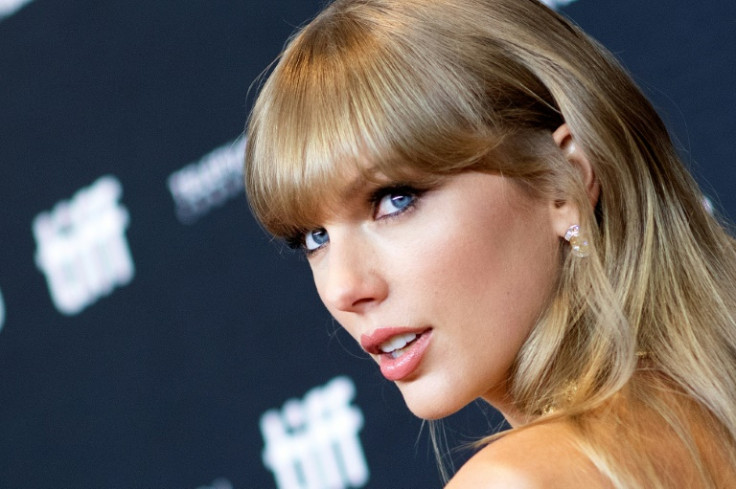 © Copyright IBTimes 2023. All rights reserved.