Taylor Swift Apple Music Concert Film: Crashes, Glitches, Errors, Playback Issues Frustrate Fans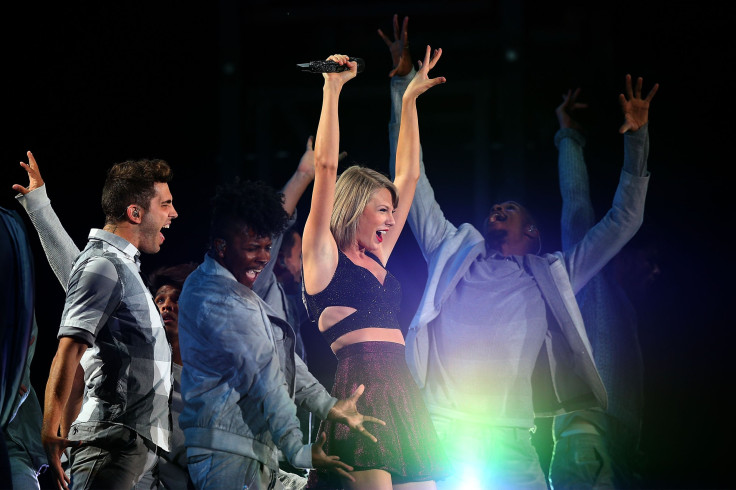 The promise of a Taylor Swift concert film may have lured plenty of fans to Apple Music. But when they got there Sunday, many were frustrated by crashes, glitches, buffering and a user interface that many of them found confusing.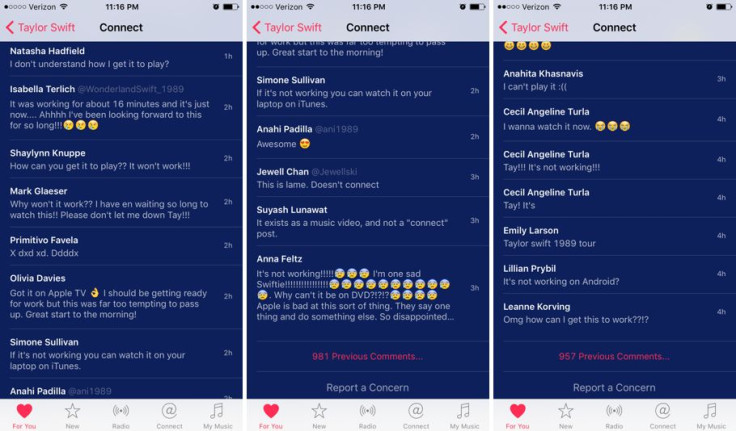 The Jonas Akerlund-directed video, "The 1989 World Tour Live," which takes footage from a concert Swift played in Sydney, drove a huge amount of interest when Swift and Apple Inc. announced it Dec. 13 on social media, and many speculated it could give Apple a huge leg up in adding new trial subscribers during the holiday season when it launched Sunday.
Instead, it got a rush of fans that overwhelmed the service. The video frequently crashed, or skipped, or refused to load at all. More than a few people found themselves confused by Apple Music's layout, trying to get the video to load from Connect, an area of the service meant to be filled with social media-style updates from specific artists, rather than a place to consume video content. That confirmed criticism that Apple Music's user interface might be confusing to users, a charge that came up frequently in critics' assessments of the service when it launched.
While there were some reports that Apple had gotten a grip on the situation by Monday, complaints persisted through Monday morning.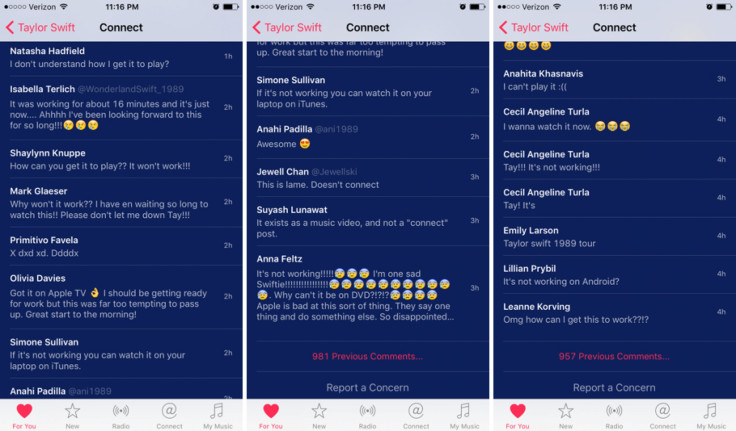 Neither Swift nor Apple Music has commented on the issues.
© Copyright IBTimes 2023. All rights reserved.