Taylor Swift Joins Jay Z's Streaming Music Service; Never Ever Ever Getting Back Together With Spotify?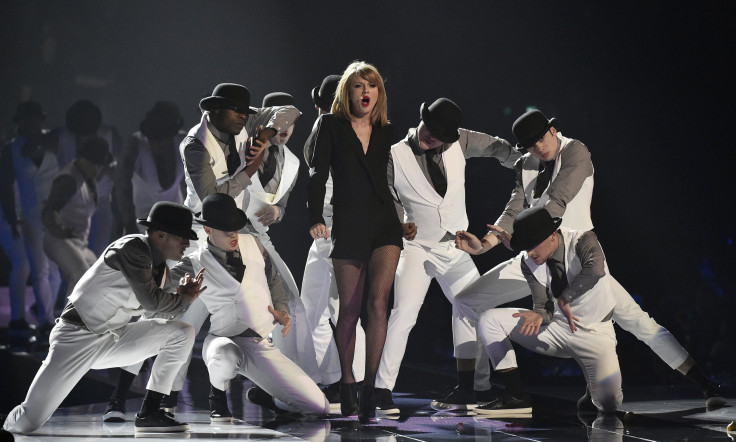 Taylor Swift's got a new man in her life – Jay Z. Well, technically, the new thing in her life is Jay Z's newly purchased TIDAL music service, which as of this morning has all of her albums, except the recently released "1989," available for users to stream.
The partnership, first noticed by Billboard, marks a major departure for Swift, who famously pulled her music off Spotify several months ago and penned an editorial in the Wall Street Journal saying that she believed the service paid too little money to artists. The partnership is also a major coup for TIDAL, which was reportedly suffering from cashflow problems and serious competitive disadvantages when Jay Z and a number of other stakeholders acquired it earlier this year for $56 million. TIDAL bills itself as a premium service, offering higher-quality streaming audio, and it charges a price to match -- $19.99 per month, compared to the $9.99 that is standard among most of its competitors.
Swift and her record label, Big Machine, have a history of securing special arrangements from broadcasters and distributors. Back in 2012, Big Machine and Clear Channel Communications entered into a paradigm-shifting deal that saw Clear Channel paying Swift an undislosed of revenue every time they played one of her songs; in the United States, radio stations do not compensate artists when their recordings are broadcast.
Though Swift is in a class all her own, this unlikely to be the last instance of a top artist choosing to park her music on one streaming platform over another. There are reports that Jimmy Iovine, the former head of Interscope Records and one of the top executives at the Apple-owned Beats Music, has been aggressively courting artists and labels in the search for albums and artists who will sign exclusive deals with Beats, which is rumored to be relaunching in June.
[CORRECTION: An earlier version of this story incorrectly stated that Taylor Swift's music is not available on any of TIDAL's competitors. A portion of Swift's catalog is available on both Rdio and Beats Music]
© Copyright IBTimes 2022. All rights reserved.
FOLLOW MORE IBT NEWS ON THE BELOW CHANNELS