Taylor Swift 'LWYMMD' Music Video Premiere, How Social Media Reacted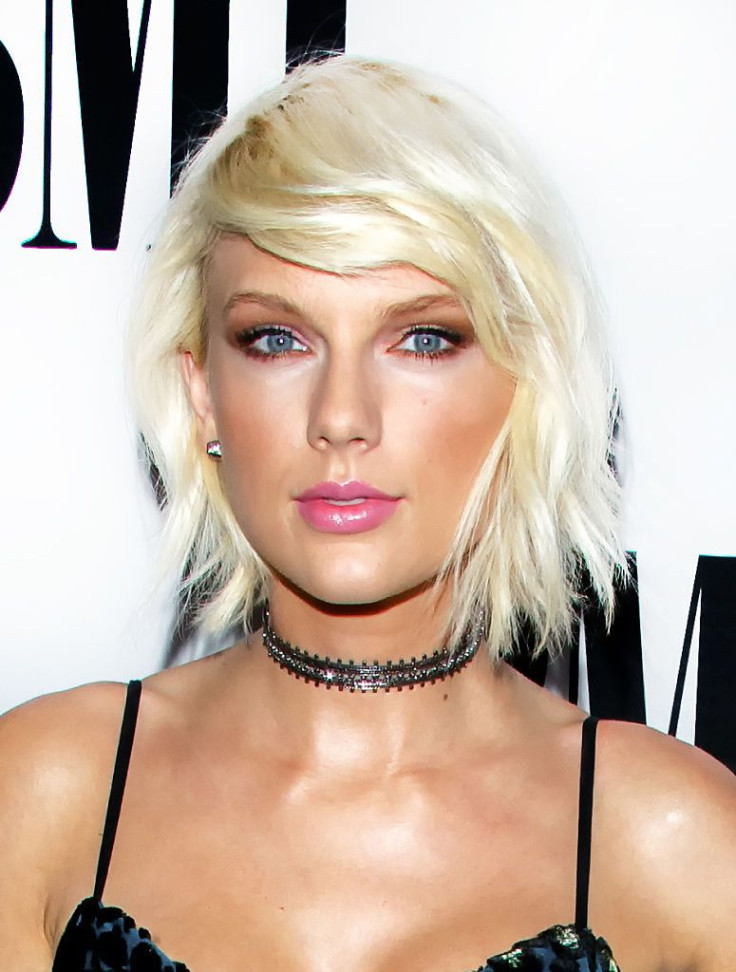 Diehard Taylor Swift fans are loving her music video for "Look What You Made Me Do," which she officially debuted during the MTV VMAs Aug. 27.
Just two days after releasing the first single from her upcoming "Reputation" album, Swift's video for the track, which was quickly believed to be dissing several of her enemies, debuted during the popular awards show. Naturally, shortly after the video debuted, Swift's fans took to social media in mass to shower love on the singer.
Fans mainly seemed astounded by the final scene of the video, which showed different incarnations of Swift's music video characters throughout her career, which all made fun of one another at different points, and ending with a version of herself which was clearly making fun of her ongoing feud with Kanye West.
It didn't go unnoticed to many people how she clearly referenced her various feuds throughout the video, especially at the end. While some noticed references which were clearly throwing shade at VMA host Katy Perry, with whom Swift has been engaged in a battle for years after she claimed Perry tried to sabotage her tour by poaching background dancers, other moments were blatant references to her feud with West as well. Most notably was at the end of the video, when her reincarnation of her 2009 VMAs self asked to be "excluded from the narrative" as other versions of herself all argued with one another and ragged on each other.
Astute viewers also noticed clear disses to Swift's ex-boyfriends from 2016, Calvin Harris and Tom Hiddleston, as well. In a scene which took place in a graveyard, a zombified Swift is seen in front of a tombstone which bears the name "Nils Sjoberg," the pseudonym she used while co-writing Harris' "This Is What You Came For." A second scene also saw all of Swift's back-up dancers wearing shirts which bore the phrase "I <3 TS," which makes fun of the shirt Hiddleston wore to Swift's Fourth of July Party last year.Others pointed out that no one could really make fun of Swift the way she makes fun of herself as well.
One fan even took time to declare that the video was better than the most infamous one from Swift's "1989," album, "Blank Space," where she took a darker turn for the first time by killing her main love interest.
Some fans also simply felt no one could quite make fun of Swift as well as she did herself in the video:
The positive reaction comes after a tease of the video on "Good Morning America" on the same day as the song's release had some believing that she was ripping off Beyoncé's "Formation." Despite that initial negative reaction, which saw people ripping the singer on social media, referring to Bey's track "Lemonade," and calling Swift "Minute Maid" in comparison, among other insults.
The video also came after theories were floated that Swift's release date for her album, on Nov. 10, is a direct insult to Kanye, because the date marks the 10-year anniversary of his mother, Donda West's death.
The MTV Movie Awards airs live on MTV at 8 p.m. EDT on MTV. Find out who is nominated here and how to watch online here.
The MTV Movie Awards airs live on MTV at 8 p.m. EDT on MTV. Find out who is nominated here and how to watch online here.
© Copyright IBTimes 2023. All rights reserved.