Taylor Swift New Songs Not On Spotify? Premium Subscribers Could Get Exclusive Albums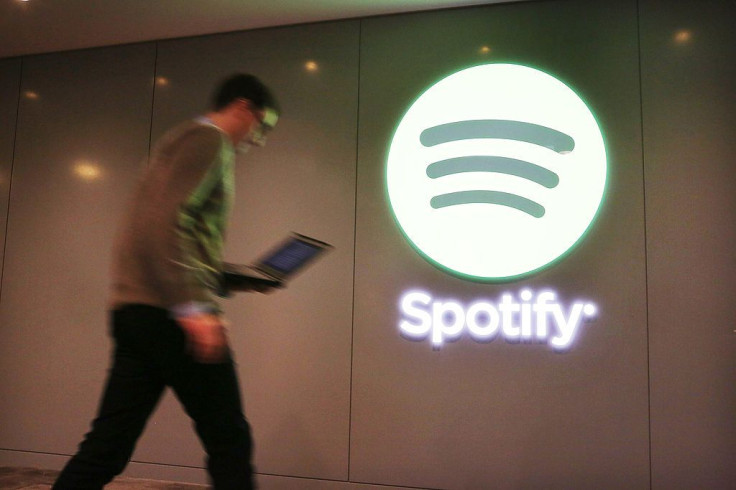 Spotify will make new albums from Universal Music Group artists exclusive to Spotify Premium users for two weeks, the streaming service announced Tuesday.
The news comes as part of a new agreement signed between Spotify and Universal Music Group. While singles from new albums will be available to all Spotify users, new albums can be restricted to Spotify Premium users for the two-week window.
Read: Music Streaming Service Comparison: Amazon, Apple, Pandora, Slacker Radio, Spotify
Universal Music Group publishes records from major artists including Taylor Swift, Florence And The Machine and Deadmau5. In the release, Universal Music Group chief executive officer Sir Lucian Grange said that the growth of streaming music companies like Spotify played a major role in the new agreement.
"Eight years ago, when streaming was a welcome but small source of revenue, UMG embraced partners like Spotify as a way to help return music to a vibrant future benefitting the entire ecosystem," Grange said. "Working hand in hand with these digital services brought us the industry's first real growth in nearly two decades. Today, streaming represents the majority of the business. Our challenge is transforming that upturn into sustainable growth."
Read: Spotify Will Soon Limit Some New Albums To Paid Users
In the past, Spotify hasn't made exclusives a central part of its strategy. Compared to services like Tidal and Apple Music, which have shelled out ample cash for exclusive catalogs and timed releases from artists like Chance the Rapper, Spotify has spent its focus on other areas and features. But Tuesday's news reflects streaming's increasingly important role in the music industry and Spotify's narrowing focus on its bottom line in advance of a potential initial public offering. According to the Record Industry of America, streaming services made more than 50 percent of the total U.S. revenue for record labels.
As for free Spotify users, expect more albums to be put behind the paywall soon. As The Verge points out, Spotify has upcoming agreements with Warner Music Group and Sony Music Group in the works and both companies will likely want similar exclusive windows for their albums.
© Copyright IBTimes 2023. All rights reserved.
FOLLOW MORE IBT NEWS ON THE BELOW CHANNELS