Taylor Swift Speaks Out After Scooter Braun Sold Her Master Recordings For $300 Million
KEY POINTS
Taylor Swift speaks out after Scooter Braun sold the master rights to her first six albums
The singer confirmed the news on her official Twitter account
Swift also explained how she never got the chance to bid on her own work
Taylor Swift has broken her silence after Scooter Braun sold the master rights to the musician's first six albums.
Swift's response comes a few hours after Braun's company Ithaca Holdings LLC sold the master rights to a mystery buyer, Variety first reported. The outlet did not mention the name of the buyer but identified it as an investment fund that paid more than $300 million for the music.
As soon as the story surfaced online, the 30-year-old songstress posted a lengthy and emotional message on her official Twitter account, detailing how the entrepreneur wanted her to sign an "ironclad NDA" stating she would only speak positively about him.
"As you know, for the past year I've been actively trying to regain ownership of my master recordings. With that goal in mind, my team attempted to enter into negotiations with Scooter Braun. Scooter's team wanted me to sign an ironclad NDA stating I would never say another word about Scooter Braun unless it was positive before we could even look at the financial records of BMLG," Swift wrote.
The "Cardigan" hitmaker also noted that she never got the chance to bid on her work because Braun didn't allow her team to do so.
"I would have to sign a document that would silence me forever before I could even have a chance to bid on my own work. My legal team said that this is absolutely NOT normal, and they've never seen an NDA like this presented unless it was to silence an assault accuser by paying them off. He would never even quote my team a price. These master recordings were not for sale to me," Swift stated.
The Grammy-winning artist also said that she got the news of Braun selling her masters after she received a letter from a company called Shamrock Holdings. The letter, which has also been posted on Swift's account, stated that the company wanted to let the musician know that they had purchased her music, album art, and videos from Braun's company.
"This was the second time my music has been sold without my knowledge. The letter told me that they wanted to reach out before the sale to let me know, but that Scooter Braun had required that they make no contact with me or my team, or the deal would be off," the singer said.
The "Reputation" singer also revealed that Shamrock Holdings wanted to collaborate with her for upcoming musical projects, but she politely refused to partner with the company because of Braun's involvement.
"I was hopeful and open to the possibility of a partnership with Shamrock, but Scooter's participation is a non-starter for me," Swift wrote in her letter back to the company.
The singer concluded her statement by saying that she would continue to "re-record" her first six albums and promised "plenty of surprises" for her ardent fans.
The controversy between Swift and Braun started in 2019 when the former ranted on social media to inform her fans that Scott Borchetta and Braun would not allow her to perform her old songs at the American Music Awards (AMAs). The issue was resolved and both parties came to an agreement she can perform some of her old songs on television.
However, things went down the hill once again when Swift got to know that Braun and his record label, Big Machine Records, are going to release an album of her live performances. The musician slammed the entrepreneur at the time and said that Braun did not get "approval" from her.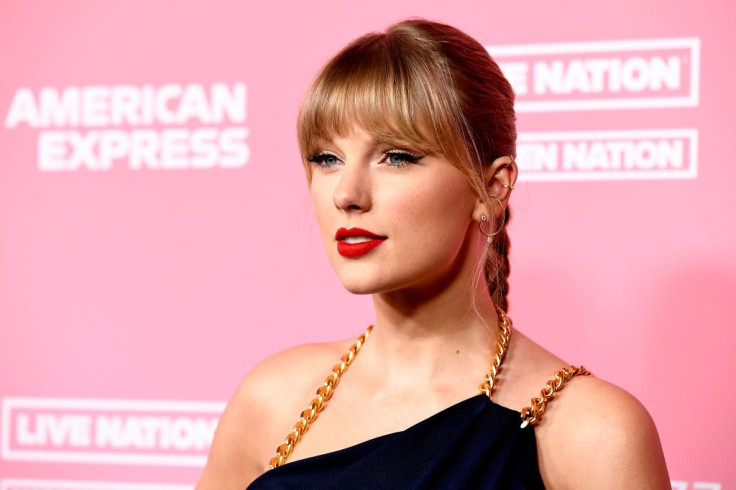 © Copyright IBTimes 2022. All rights reserved.
FOLLOW MORE IBT NEWS ON THE BELOW CHANNELS