Scooter Braun Won't Say Anything Amid Taylor Swift Feud
Scooter Braun has finally broken his silence amid his feud with Taylor Swift and revealed that he is not going to say anything on social media or participate in the matter because he doesn't want it to escalate.
According to People, the 38-year-old businessman insisted that he won't be getting involved in any kind of verbal banter on social media because he does not like to use these platforms to talk about such important issues.
Speaking at the Hollywood Chamber of Commerce State of the Entertainment Industry Conference, Braun discussed his squabble with the "Bad Blood" hitmaker for the first time in public. Braun revealed that he did not have a conversation about this in "six months" and not once did he go to any social media platform to make a statement about it.
The reason that he chose to stay silent is because he finds social media to be "toxic." He also criticized people who believe that social media is the ultimate tool to "air out" on each other.
"I just think we live in a time of toxic division, and of people thinking that social media is the appropriate place to air out on each other and not have conversations. And I don't like politicians doing it. I don't like anybody doing it," Braun said.
The talent manager further stated that if not making any kind of statement across various social media platforms make him a "bad guy," then he is happy to be one for a "longer" period of time. But he kept on insisting that he is not going to participate in this matter.
During the interview, Braun also confessed that he has been getting a lot of "death threats" from Swift's fans.
For the uninitiated, Swift recently ranted on Twitter informing her fans that Scott Borchetta and Braun would not allow her to perform her old songs.
The "Lover" hitmaker's update pointed out the announcement that American Music Awards would be honoring her with the Artist of the Decade award and her plans of performing a medley of her hit songs. However, Borchetta and Braun prohibited her from performing her old songs on television, claiming that they (Borchetta and Braun) would be re-recording her music first.
Fans of the 29-year-old singer immediately reacted to her post with sympathy. There were others who showed their support by replying in the comment section with the hashtags #ShameOnScooterBraun, #ShameOnScottBorschetta and #WeStandWithTaylor.
But the matter has now been resolved. Swift has come to an agreement with Borschetta and Braun and will be able to perform some of her greatest hits at the AMAs later this month.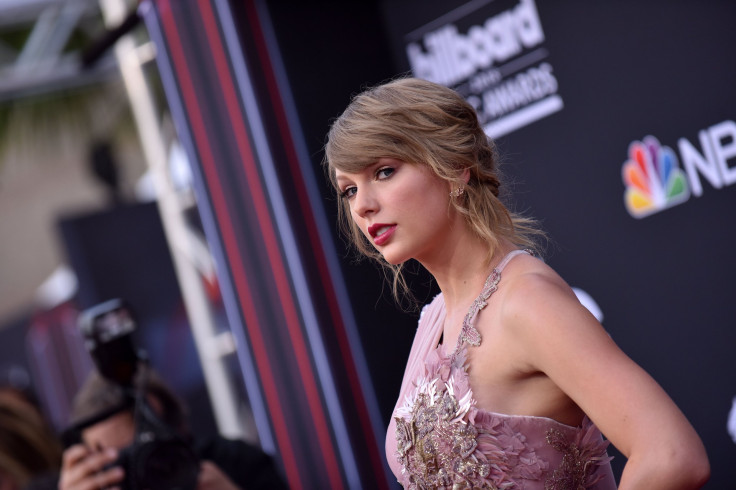 © Copyright IBTimes 2023. All rights reserved.