Taylor Swift Wants 'Shake It Off' Lawsuit Dismissed; 'Reputation' Sales Disappointing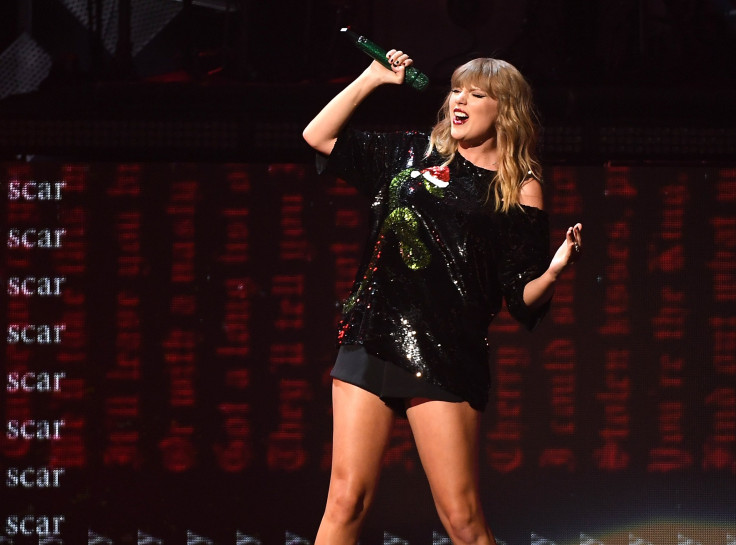 Taylor Swift is calling for the dismissal of the lawsuit against her song "Shake It Off."
The "Look What You Made Me Do" singer has fired back at the two songwriters who claimed that "Shake It Off" was not originally hers, TMZ reported. Sean Hall and Nathan Butler sued Swift because it has similar lines to the song they wrote in 2001 titled "Playas Gon' Play" which is performed by 3LW.
The song repeatedly uses the two phrases "Playas they gonna play" and "Haters, they gonna hate." However, Swift and her legal team addressed the issue by saying that Hall and Butler cannot "monopolize the idea that players play and haters will hate." The phrase is too short to get a legal protection.
In September, Swift's rep also said that Hall and Butler's claims are "ridiculous." In fact, the rep feels that the two only wanted a ton of money due to the success of Swift's "Shake It Off."
"This is a ridiculous claim and nothing more than a money grab. The law is simple and clear. They do not have a case," the rep said.
In other news, many are not happy with the Swift's "Reputation" tour because the tickets are so expensive. In fact, many of her fans felt that there was "greedy sales gimmicks," Fox News reported.
One fan said that she only paid for a $150 ticket for Swift's "1989" tour. Now, she has to pay $500 for the same seat for the "Reputation" tour.
In addition, the prospective buyers were not pleased by Ticketmaster's "Verified Fan" program. It requires participants to register weeks before tickets went on presale to prove that they are bona fide fans and not bots who want to buy tickets for scalpers.
Also, they have this "boosts" feature that encourages fans to "improve [their] position in line to purchase tickets." The process wants the buyers to spend $50 for a T-shirt or $60 snake ring that Swift wore in her "Look What You Made Me Do" music video.
The price and promotion have affected the ticket sales for "Reputation" negatively. Swift's "1989" tour in 2015 was "sold out within minutes," according to concertsandsports.com. But it did not happen to the "Blank Space" singer's upcoming tour.
"Sales so far have been a mega disappointment," a music industry insider told The Post (via Fox News). "There are hundreds if not thousands of tickets left for every show."
© Copyright IBTimes 2023. All rights reserved.