Taylor Swift's 'Reputation' Addresses Feud With Kanye West, Kim Kardashian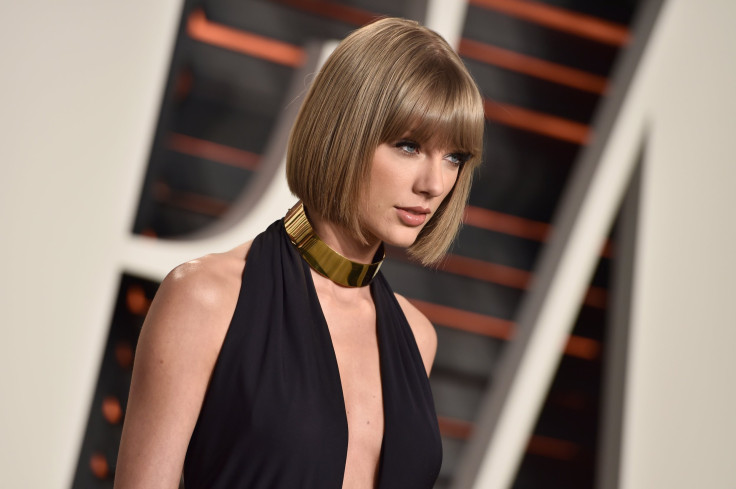 Taylor Swift's new album, "Reputation," touches on her feud with Kanye West and Kim Kardashian.
One of the songs in Swift's "Reputation," titled "This Is Why We Can't Have Nice Things," addresses her longtime feud with West and Kardashian, Us Weekly reported. She alluded to her rocky relationship with the couple in the track, claiming that West and Kardashian stabbed her in the back after she tried to be friends with them.
"It was so nice being friends again / There I was, giving you a second chance / But you stabbed me in the back while shaking my hand," she sings.
She may be pertaining to her and West making up after the rapper interrupted the singer during her acceptance speech at the 2009 MTV Video Music Awards.
In the same song, Swift also touched on her social media feud with the "Keeping Up with the Kardashians" star. "Friends don't try to trick you / Get you on the phone and mind-twist you / And so I took an axe to a mended fence," the lyrics read.
In July 2016, Kardashian released snippets of Swift's phone call with West in which they discussed the lyrics of his "Famous" track. Apparently, he failed to tell Swift about the controversial line: "I made that bitch famous." After the song was released, Swift claimed she felt that she was a victim of "character assassination." But the phone call seemed to prove that Swift had been aware of the lyrics before West dropped the track.
In addition, Swift also reminded West about his feud with JAY-Z. "I'm not the only friend you've lost lately," she sings. "If only you weren't so shady."
JAY-Z and West's feud started when the latter went on a tirade about the "Empire State of Mind" rapper and his wife, Beyoncé, in his concert last year. JAY-Z considered West his brother, but the rant did not sit well with him since the latter included his family in his tirade.
"The whole point is, 'You got hurt because this person was talking about you on a stage,'" JAY-Z said. "But what really hurt me was, you can't bring my kid or my wife into it. Kanye's my little brother. He's talked about me 100 times. He made a song called 'Big Brother.' We've gotten past bigger issues. But you brought my family into it, now it's a problem with me. That's a real, real problem. And he knows it's a problem."
Meanwhile, E! News added that Swift also took a jab at West and Kardashian in two other songs, "End Game" and "I Did Something Bad." Although the pop star alludes to the couple, most of the lyrics were directed at West.
What can you say about Swift's songs in her "Reputation" album? Drop a comment below.
© Copyright IBTimes 2023. All rights reserved.