Tech Stocks No Shelter in Global Market Tumult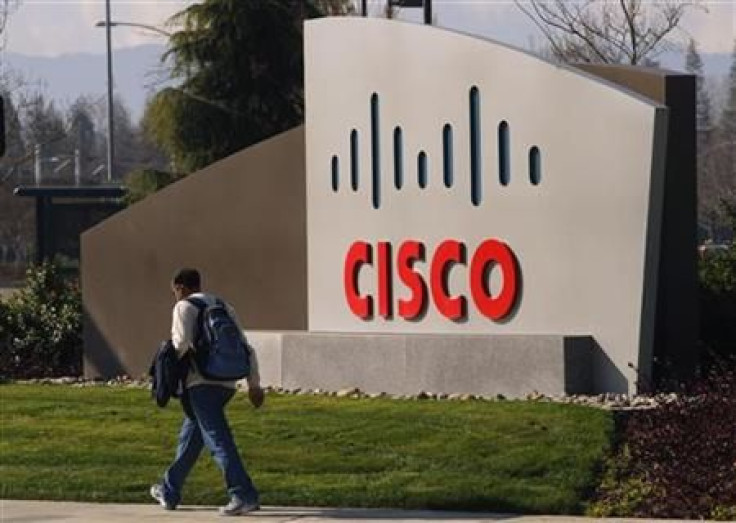 The week's stock market crash didn't spare the technology sector, which is often immune from the cycles that beset banking and basic industries. If anything, tech stocks got hammered worse than the market. Friday's tepid recovery didn't help much. Hewlett-Packard shares, in their first day under new CEO Meg Whitman, touched a six-year low.
The Nasdaq 100 Technology Index fell 5.6 percent, bringing its year-to-date loss to about 13 percent. The Philadelphia Semiconductor Index dipped 3 percent, while the S&P Technology SPDR Index gained 1 percent, bringing the loss since Jan. 3 to 4.72 percent.
In about two weeks, bellwether technology companies will report third-quarter results.
As they have the past two months, technology stocks may be a harbinger of bad things to come for the overall economy.
Just about the only sector predicted to skyrocket this quarter and next is smartphones and tablets -- or basically, Apple iPhones and iPads. Market researchers IHS estimates smartphone sales will soar 64 percent to 478 million units, while tablet sales triple to 60 million.
That's good news for Google and Android makers and just about anyone else with a cool rival to the iPad, but it's bad for Silicon Valley. And it hurts investors. The only reason they buy tech stocks is for their total return. But IPOs that have already been filed, like for Zynga, aren't even on the calendar.
Here are some more sour signs of the weakening prospects for technology:
Chip orders are easing. The Semiconductor Industry Association reported July sales of only $24.9 billion, the same as June. Full-year growth was trimmed to 5.4 percent vs. last year's 32 percent jump. Market researchers IHSiSuppli trimmed their 2011 growth forecast this week to a meager 2.9 percent from 4.6 percent only a month ago.
Apple last year became the world's biggest chip buyer.
Some vendors are hurting. Texas Instruments, the biggest maker of chips for mobile phones, lowered its earnings predictions. Just in general, we're seeing broadly lower demand across our product lines, said VP Ron Slaymaker when the company made its announcement. Texas Instruments shares rose 4 percent Friday as it completed its acquisition of National Semiconductor. TI shares have lost 16 percent this year.
Even shares of Nvidia, the hot graphics chip designer, are off nearly 11 percent in 2011.
Network equipment orders are slowing: Earnings reports throughout the networking sector are also ominous. Market leader Cisco Systems reported solid earnings, but CEO John Chambers acknowledged orders from the public sector have gone away. So have smaller rivals like Ciena and Juniper Networks.
Cisco shares gained 2 percwent Friday but are down 26 percent this year. Once the world's most valuable company, Cisco's market capitalization is down to $80 million, compared with Apple's $374.8 billion.
Apple shares, which fell Thursday, rose about 2 percent Friday to $404.30 and are up more than 25 percent this year.
Cisco, once the world's most valuable company, has seen its shares slide 22 percent this year. While it ought to benefit from shifts to cloud computing from Apple, Amazon and IBM, this tech giant ought to be doing better.
Analysts at IHSiSuppli predict cloud computing should jump 52 percent to $35 billion this year leap to $110 billion by 2015. That projection can't be met without orders to Cisco and the big computer makers Hewlett-Packard, IBM, NCR and Dell.
PC orders are down: Both HP and Dell, No. 1 and 2 in the sector, reported slower-than-expected growth. In Taiwan; Acer, No. 4, reported a $236 million loss as second-quarter sales plunged 32 percent to $3.5 billion.
Only China's Lenovo Group, No. 3, reported solid net income and growth, mainly because of higher demand from China and developing countries. It's also jumped into the tablet sector with its ThinkPad brand.
Aside from the Apple phenomenon, the PC makers usually expect solid gains in the second half from the consumer, education and corporate sectors. It's when they make all their money for the year.
Another omen: Gartner anticipates full-year PC shipments to grow a meager 3.8 percent, to only 364 million. And it notes that Generation Y buyers have an altogether different view of client devices than older generations and may skip straight to a tablet or smartphone.
Tech equipment orders are falling. If chip demand is easing, why buy new equipment? That's the dilemma faced by Applied Materials, the No. 1 supplier of chipmaking machinery to Intel, Texas Instruments and Taiwan Semiconductor Manufacturing.
Why buy a new line for $250 million and more if there's a sign of recession? Applied Materials CEO Michael Splinter described consumer electronics orders as disappointing and lopped $1 billion off an earlier order estimate for wafer fab spending by customers for the year. Consumers bought fewer TVs and PCs.
As a result, Applied Materials have lost 25 percent this year. It has some insurance: Even in the worst recession, chip customers order new equipment for next-generation devices.
Consumers may ease off holiday electronics sales. And that could even hurt Apple, despite the hoopla surrounding iPhone5 and a new iPad, and Amazon, expected to enter the tablet market. Analysts like Peter Misek of Jefferies expect lower back-to-school MacBook sales and Splinter, the Applied Materials CEO, already said orders for new TV displays aren't great.
This is despite next week's anticipated launch of Amazon's Kindle tablet and the widely expected introduction of new iPhones and iPads from Apple.
The Consumer Electronics Association Index of Consumer Technology Spending rose 4 percent last month and is about 4.6 percent ahead of 2010. But consumer confidence in the overall economy dropped slightly to 158.8, the lowest level in a year. The $186 billion U.S. consumer electronics sector looks like it will head into the holiday season with uncertainty.
© Copyright IBTimes 2023. All rights reserved.