Ted Cruz Slammed On Twitter After Attacking Company CEO Jack Dorsey
Ted Cruz may have been attempting to call out what he saw as hypocrisy on social media when it came to coverage of both Donald Trump and Joe Biden, but the Texas Senator himself quickly came under fire by users of the social network he went up against—Twitter.
During a hearing where Senate Republicans questioned Facebook CEO Mark Zuckerburg, Google CEO Sundar Pichai and Twitter CEO Jack Dorsey about their sites as the Senate Commerce, Science and Transportation Committee considers rolling back what are known as Section 230 protections, Cruz went after Dorsey in particular, over what has been perceived as censoring reports about Hunter Biden, the son of Donald Trump's Democratic challenger for the Presidency, Joe Biden, even going as far as to accuse the social media site of being the most biased, NBC News reports.
"Twitter's conduct has by far been the most egregious," he said.
Things escalated from there, as he criticized what Dorsey called a policy regarding hacked materials causing the story about Biden, which ran in the New York Post, to be censored, while a New York Times article about the President's tax returns wasn't.
"Mr. Dorsey, who the [expletive] elected you and put you in charge of what the media are allowed to report and what the American people are allowed to hear, and why do you persist in behaving as a Democratic super PAC silencing views to the contrary of your political beliefs?" Cruz said.
"You're testifying to this committee right now that Twitter, when it silences people, when it censors people, when it blocks political speech, that has no impact on elections?" he added.
However, while many did support Cruz's comments, in a semi-ironic twist, others took to the very social media platform he attacked to then criticize him, referring to him as "lame," "a clown" and calling him a hypocrite.
This isn't the first time Cruz has been criticized on the social media platform, where users have often flocked as he has made headlines, especially when it comes to women's rights. Previous incidents that saw him face critiques included his referring to pregnancy as a non-life-threatening illness in a call to have the drug Mifeprex reclassified, as well as referring to birth control medications as "abortion-inducing drugs" during Amy Coney Barrett's confirmation hearings.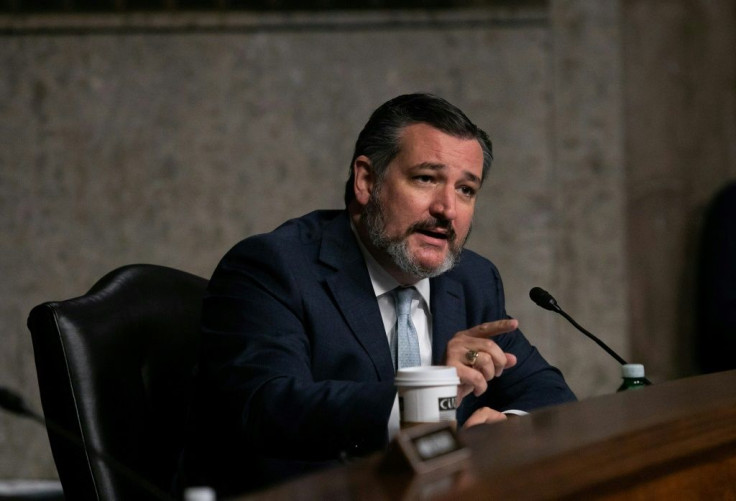 © Copyright IBTimes 2022. All rights reserved.
FOLLOW MORE IBT NEWS ON THE BELOW CHANNELS