Teen Allegedly Bullied For Being Canadian Quits US School, Noah Kilpatrick Says Principal Teased Him [PHOTO]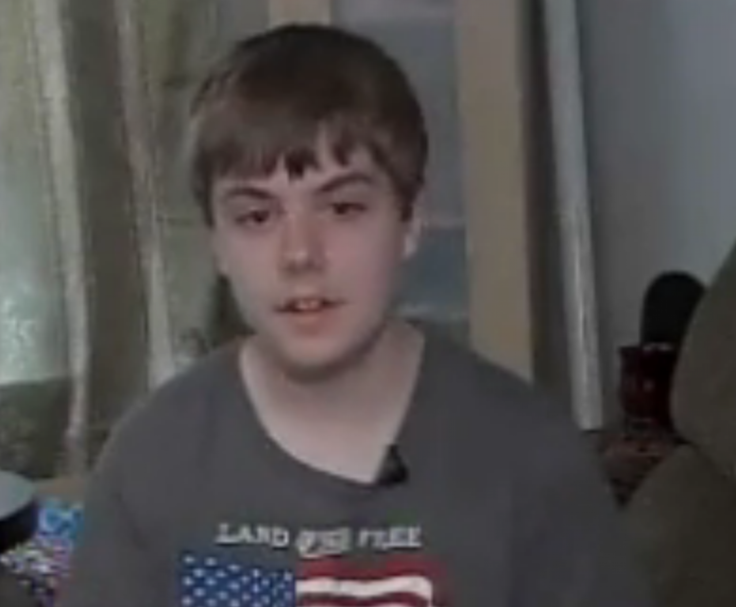 A high school freshman in upstate New York has left school after two teachers bullied him over his Canadian heritage. Noah Kilpatrick, 15, says faculty members at Faith Fellowship Christian School have mocked his birthplace as a small Communist-run country filled with people who club seals for fun, Canada's National Post reports.
"He would make fun of the way I dressed and he'd say, 'Oh, you're wearing Canadian colors,' and I'd be like, 'Yeah, I am. Thanks, Mr. Curinga.' He'd say, 'That wasn't a compliment,'" said Kilpatrick, describing the school's principal and history teacher, Theodore Curinga.
Kilpatrick, who was born in Canada and has lived in the United States for the past 10 years, says it started off as a joke that went too far.
"History class and sometimes math class … they were stereotyping Canadians and saying we were all stupid — it was offensive," he told the National Post.
Kilpatrick points to another incident where he tried to pay for his school lunch with Canadian currency. He said the school principal called an assembly, held up the coin to publicly remind students that Canadian money is not legal tender.
"No 14- or 15-year-old child should have to question their self-worth because of the hands of a teacher," Tina Kilpatrick, Noah's mother, told Fox 48. Before pulling him out of school, she asked Faith Fellowship's pastor to hold a meeting between the two teachers, Noah and herself. Instead, the pastor said he "commanded" the teachers in question to back off.
"But then it seemed like they were completely ignoring me — I felt like an outcast," Kilpatrick told the National Post.
Faith Fellowship Christian School is located in Watertown, N.Y., a city of roughly 30,000 near the Ontario border. The National Post notes that a Canadian flag flies from the school's top floor windows.
The local community has taken to Facebook to react to the story, mostly supporting the school and its decision to decline comment to the media.
"As a senior, I did not have many classes with Noah, who is a freshman; however he had a reputation as being one of the most friendly and kind people you could ever brush shoulders with in the hallway between classes," Philip Scott McIntosh posted. "I find it hard to believe that he would become so extremely offended that he would leave the school simply because someone made a joke about wearing a red shirt, having Canadian flags on the backs of his shoes. … I feel that the true issue must lie deeper."
Noah's mother says she is letting her youngest son finish the school year at Faith Fellowship. Noah will be completing ninth grade at home.
"There are many teachers and staff that I think are wonderful there, the issue, is this was not handled, period ... no resolution," she posted in a Facebook comment.
Others have defended the school and church, calling the story one-sided.
"I've known the principal Mr. Curinga for years, and he is one of the nicest, funniest teachers you'll ever have. He has a great sense of humor, and anything he may have said to Noah I'm sure was not meant to be offensive," said Mark Ward.
Others defend Noah's actions.
"It doesn't matter if the staff said something, or they didn't. A problem was presented to them, it is their JOB, and Christian duty to work the situation out, not avoid it," Misty Rayne wrote. "I would much rather make a big stink about nothing, then let something slide by and allow my child to be hurt or be made to feel inferior by anyone."
© Copyright IBTimes 2023. All rights reserved.