Teen Arrested For Mass Shooting Threat At Florida Pride Event
KEY POINTS
The 17-year-old boy made threats on the social media platform Omegle
He said he would shoot up the "Pride on the Block" event in West Palm Beach
The suspect is believed to be a Canadian citizen
West Palm Beach, Florida -- A 17-year-old boy has been arrested for brandishing what appeared to be a handgun on a video chat site and threatening to open fire at an LGBTQ event in Florida.
The suspect, whose identity was not revealed, was arrested in Canada after he declared he would shoot up the "Pride on the Block" event held in West Palm Beach on Sunday.
Cops said the teenager sent out threat messages on the social media platform Omegle, the New York Post reported. The teen, who claimed to be a Palm Beach County resident, is believed to be a Canadian citizen.
"The suspect, waving a gun in the video, said he lived in Palm Beach County, made anti-LGBTQ+ comments, and was going to commit a mass shooting on that day, at that event," the West Palm Beach Police Department wrote on Facebook.
The Miami Police Department came across the teenager's video threat Sunday morning and informed the West Palm Beach Police Department.
"In addition to augmenting the existing security plan for the event with additional uniformed, undercover and SWAT officers, the WPBPD's Strategic Intelligence Center (STIC) developed information that ultimately identified the location of the suspect," the FB post read.
An investigation was launched, involving the FBI, the New York Police Department, Toronto Police Service and Peel Regional Police. Pictures of the suspect were released, along with an urgent plea for information on the suspect.
The teenager was arrested in Canada early Monday morning. He faces a slew of charges in Florida that include making threats to commit a mass shooting.
West Palm Beach Deputy Chief Rick Morris said the teenager would be extradited to Palm Beach County, WPTV reported.
"I think his intentions were to commit a terrorist act, a hate crime," Morris said at a press conference. "These people are not heroes that are doing the shooting. They're criminals. Some of them are terrorists."
"Yesterday's event was beautiful. People were very scared," Morris said about the LGBTQ event that took place Sunday. "The Pulse Nightclub shooting is still on everybody's mind, especially in our gay community. We want the LGBTQ community to know we stand behind them. Every event they have, we will protect them from hate and ignorance."
"We will continue to work with West Palm Beach P.D. and PBSO to provide safe and inclusive events for the entire LGBTQ community here in Palm Beach County," said Julia Murphy, the chief development officer for the Compass LGBTQ Community Center.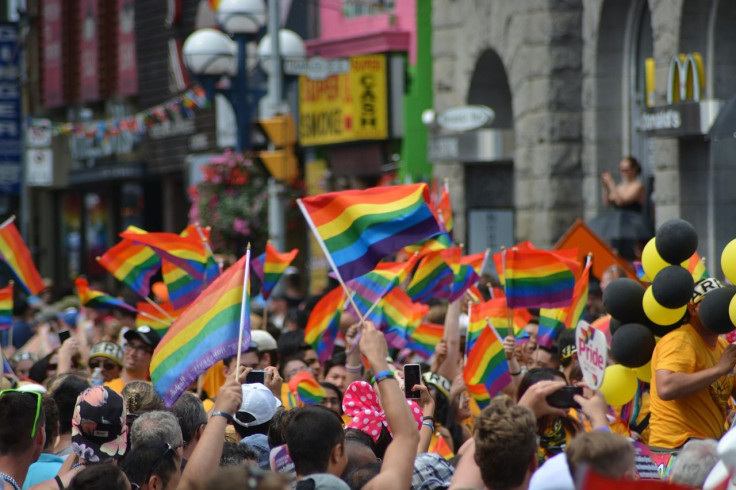 © Copyright IBTimes 2023. All rights reserved.