Teen Cleans Up Trash Left By Protesters For 10 Hours, Receives Mustang As Reward
KEY POINTS
A large rally left so much debris in some streets in Buffalo, New York
A teen cleaned up for 10 hours, from 2 a.m. to 12 noon, so that people could use the streets to get to work
He was gifted with a 2004 red Mustang convertible and a year's car insurance for his good deed
The heavy damage caused by protest demonstrations on Bailey Avenue in Buffalo, New York, prompted Antonio Gwyn, Jr., to rush to the area and clear the streets of debris. From 2 a.m. to 12 noon, the 18-year-old high school senior who is armed with a broom and some trash bags began cleaning the area by himself. For his good deed, someone gave him a car, and another gave him a one-year free car insurance coverage.
A Huge Rally
The crowd that had gathered in the Niagara Square and walked toward the Northeast District police station on Bailey Avenue was so big that some streets were closed to traffic. It was in this area that the marchers raised their fists and chanted, "Go in peace, not in pieces." While the rally was generally peaceful, the huge throng left behind a massive trail of debris that, according to reports, would definitely hinder traffic the next day.
Gwynn told CNN that when he saw on the local news that Bailey Avenue was covered in garbage and glass, he knew he needed to do something. Grabbing a broom, he started clearing the streets for people who are using the street to get to their offices in the morning. When an organized assembly of neighbors later arrived that morning to clear the damage, they found that the teenager had already done most of the tasks they are supposed to do.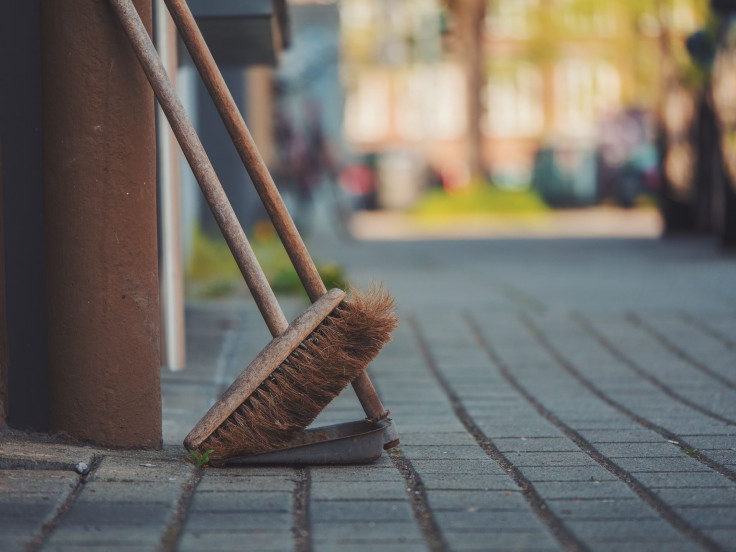 A Sports Car
When word spread of how the 18-year-old single-handedly took action, members of his community immediately responded. Matt Block, a 27-year-old resident of Buffalo, saw Gwynn's story on TV and decided to reward the teenager with his prized 2004 red Mustang convertible. In an interview with CNN, Block said he had wanted to own the car since his childhood days but seldom uses it now.
When he learned that Gwynn had been asking for some car purchasing tips on Facebook, Block decided to offer his sports car as a gift. It turned out that Gwynn's mother, who died in 2018, also drove a red Mustang. Block told CNN the coincidence gave him "goosebumps."
Reward For Good Deeds
Another Buffalo resident and businessman, Bob Briceland, learned about the gift and decided to give Gwynn a year of free car insurance coverage through his insurance agency. "I just felt compelled to help him out. We just need to get together our whole city and show people how there are so many good people here," Briceland told WKBW, a CNN affiliate, in an interview.
According to reports, while this may be the first time Gwynn received this kind of recognition for his good deeds, stepping up to help others is not new to him. The teenager is a member of Kappa Phi, where he does community service, and he also renders service at churches.
© Copyright IBTimes 2023. All rights reserved.