'Teen Mom 2' Star Leah Calvert's Custody Battles With Jeremy And Corey Delayed Rehab Treatment: Report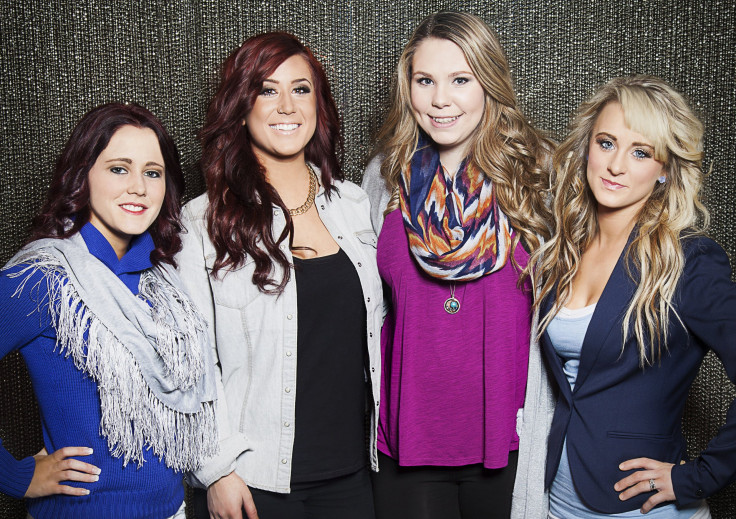 "Teen Mom 2" star Leah Calvert can't catch a break. The MTV reality star is speculated to be receiving treatment in a rehabilitation facility in Utah following several rumors of drug use and depression, but according to reports, she was supposed to begin her treatment much earlier.
In Touch reported last week that Leah, 23, entered Utah's Cirque Lodge facility on May 21, two weeks after she was initially expected to start treatment. Life & Style has now learned that the reason for the delay was a custody battle that is allegedly brewing between Leah and her "Teen Mom 2" co-stars, ex-husband Corey Simms and her allegedly estranged husband Jeremy Calvert.
According to a report in the magazine's June 15 issue, Leah did not check into rehab in early May after learning of Jeremy's rumored plans to request an "emergency hearing" upon her leave to obtain custody of their 2-year-old daughter Adalynn. Corey, who settled a previous custody battle with Leah in December 2014 over their now 5-year-old twin daughters Ali and Aleeah, was also reportedly "considering" doing the same.
"She didn't want to lose the girls," a source told Life and Style. "Now she's taking all the necessary steps to make sure she not only takes care of herself, but also her children."
After catching wind of their alleged plans to secure "sole custody" of their shared children, Leah is speculated to have committed both men to put their custody battles "on hold" until she return's home to West Virginia in 30 days time. Despite their rumored agreement to keep their custody plans at bay, Life & Style is claiming that Jeremy and Corey have teamed up by hiring the same lawyer.
It appears Ali and Aleeah are staying with Corey and his wife Miranda during Leah's rumored rehabilitation. The "Teen Mom 2" star posted a video of Aleeah fishing to Twitter on May 16. Meanwhile Adalynn looks to be staying with Leah's sister Victoria.
"Teen Mom 2" returns to MTV July 9. Watch the first trailer for the upcoming installment, which also stars moms Kailyn Lowry, Chelsea Houska and Jenelle Evans, here.
© Copyright IBTimes 2023. All rights reserved.