'Teen Mom 2' Star Leah Messer-Calvert Talks Marriage Problems, Says Divorce Is 'Not An Option'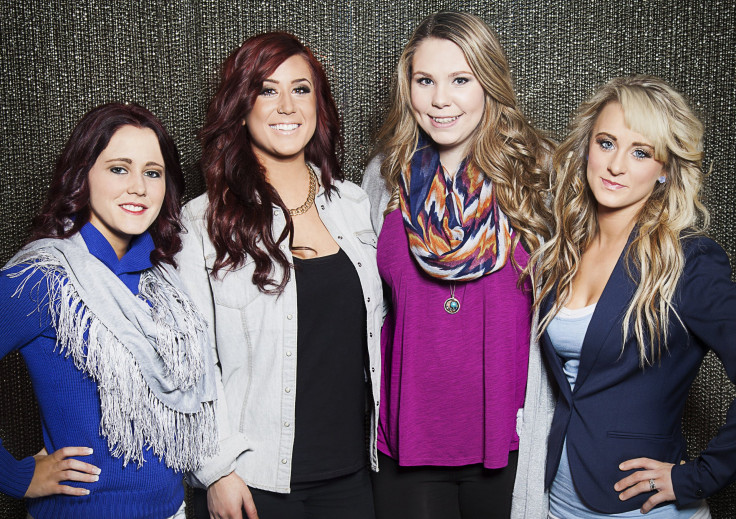 Leah Messer-Calvert's relationship with her husband, Jeremy Calvert, may seem bumpy on the Season 5B trailer for the MTV hit reality series "Teen Mom 2," but the mother of three claims that despite their marital troubles, divorce is not in their future.
Following a divorce from Corey Simms, the father of her twins Ali and Aleeah, in 2011 after only six months together, the "Teen Mom" star says another breakup is not in the cards.
"Divorce is not an option for us," Messer-Calvert recently told InTouchWeekly in response to speculation that she might be headed for a split from Calvert, 25. "I truly believe that Jeremy is the best thing that's ever happened to me and my girls, and I really think we can overcome anything."
The reality star did admit to having some serious behind-the-scenes arguments. "The word 'divorce' has been thrown around," she said. "Both of us are so strong-willed. It's been hard."
In promos for coming episodes, the couple, who were wed on screen last summer, can be seen feuding over issues pertaining to "faith," but Messer-Calvert claims that the root of their problems is Calvert's busy work schedule.
"He doesn't mind being alone, but I'm very family-oriented," she said of Calvert's pipeline work, which frequently leaves her to act as a single mom to her twins, now 4, and the couple's daughter Adalynn, 17 months. "It's hard, but I've realized that we need to meet somewhere in the middle."
How exactly did the TV stars fix their romance? According to Messer-Calvert, their future together has been secured through couples counseling.
"It's been working," she said. "It's helped us to see each other's feelings from a different point of view. We're doing our best to fix our relationship."
The couple already has plans to add another child to their family of five. "We would love to have a boy, of course," Messer-Calvert recently told Life & Style Magazine. As for when fans can expect a pregnancy announcement, it won't be anytime soon. "I can rule it out for the next five years," she said.
Catch the rest of Leah's interview in the Aug. 4 print issue of InTouch Weekly, on newsstands now.
"Teen Mom 2" airs Wednesdays at 10 p.m. EDT on MTV.
© Copyright IBTimes 2023. All rights reserved.