'Teen Mom' Chelsea Houska Shares Big Pregnancy Update With Fans Days After Announcing Baby No. 2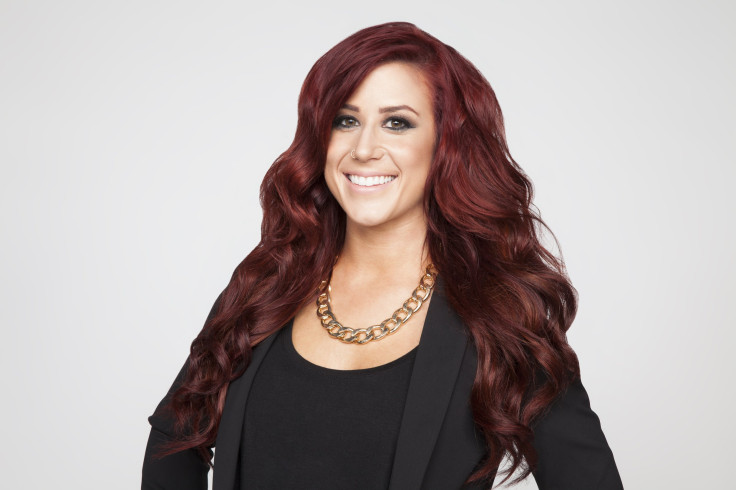 Chelsea Houska can't stop gushing about her latest pregnancy. Just days after confirming she and fiancé Cole DeBoer are expecting their first child together, the "Teen Mom 2" lead has shared another update about her upcoming bundle of joy with fans.
The 24-year-old MTV star took to Twitter late Thursday to reveal she was able to hear her baby's heartbeat. "I was able to find baby's heartbeat with the Doppler for the first time today," Chelsea wrote alongside a series of happy emojis.
While it's clear Chelsea is ecstatic about her baby news, she's not the only one! Chelsea's dad and "Teen Mom 2" co-star Randy Houska has also been tweeting his excitement about his new grandchild. "I was so happy when @ChelseaHouska and Cole told us that I thought my head would explode," the South Dakota dentist tweeted Tuesday. "Keep bringin'em on #deboerbaby."
Chelsea first announced she and Cole are expecting a baby Tuesday as part of her website launch. "We are beyond excited for this journey and can't wait to share it with you all!" she wrote on her blog, confirming her February 2017 due date. The reality star added her 6-year-old daughter Aubree, whom she shares with ex-boyfriend Adam Lind, was making it "no secret" she hoping for a little sister.
Luckily for fans, it appears Chelsea will be documenting her new pregnancy for "Teen Mom 2." Last month she shared a photo of Aubree posing with segment producer Mandi Venturino. And this week, Mandi updated fans with an image of herself "teaching" Chelsea and Cole's pet pig Pete "how to do this producer thing." MTV has yet to officially confirm Season 8 or a release date for the new episodes.
One thing fans definitely won't see on the potential new season of "Teen Mom 2"? Chelsea and Cole's wedding. While Chelsea has shared her fall wedding won't be pushed back due to the pregnancy, Randy revealed his daughter fought for her nuptials not to shown on camera.
"There was a lot of fighting back and forth. They certainly wanted it," Randy said on the "Dentist, Implants and Worms" podcast last month. Despite MTV offering to pay for the affair, Randy said his Chelsea turned down the network and will only show certain events leading up to the big day, like her bachelorette party.
"I was very proud that she grew the balls to say no," he added. "For the wedding she agreed that she'll send a bunch of professional still photos."
© Copyright IBTimes 2023. All rights reserved.