'Teen Mom' Jade Cline Talks Being Jenelle's Replacement Before Season Premiere
Jade Cline may be replacing Jenelle Evans on "Teen Mom 2," but the reality star is making it known she's way more than just a stand-in.
"I wouldn't consider myself a replacement," she explained to TMZ. "I mean, I think I have a good storyline, and my story is really relatable to people... I'm just raw with my story, so I hope ppl really relate to it."
Another thing the 23-year-old wants viewers to know is that she's not perfect.
"I'm a great mom," she said. "Every good mom, you know, they make their own mistakes and what makes you a better mom is just learning from your mistakes and growing from the show and becoming a better person..."
The young mom wouldn't confirm or deny if she was single, but she didn't seem too focused on her relationship status at the moment. When asked what she looks for in a partner, Jade responded, "I'm not really worried about it... I'm just worried about my kid right now and me and my career."
Jade may be the latest addition to the "Teen Mom 2" crew, but she's not exactly new to the franchise. She first appeared on MTV's "Teen Mom: Young and Pregnant," a spin-off of the network's hit show "16 and Pregnant" in 2018. She and her ex, Sean Austin, have an almost 2-year-old daughter, Kloie Kenna Austin, who was born on Sept. 16, 2017.
The mother of one's bump up to "Teen Mom 2" was officially announced in May 2019, a month after Jenelle was fired from the show following a situation where her husband, David Eason, shot and killed her French Bulldog. He had been fired from the show one year prior.
"We have stopped filming with Jenelle Eason as of April 6, 2019, and have no plans to cover her story in the upcoming season," a spokesperson for MTV revealed.
Jade will join existing cast members Chelsea DeBoer, Kailyn Lowry, Leah Messer, and Briana DeJesus.
Catch Jade and all the rest of the "Teen Mom 2" cast when the second half of Season 9 premieres Tuesday, Sept. 10 at 8 pm EST on MTV.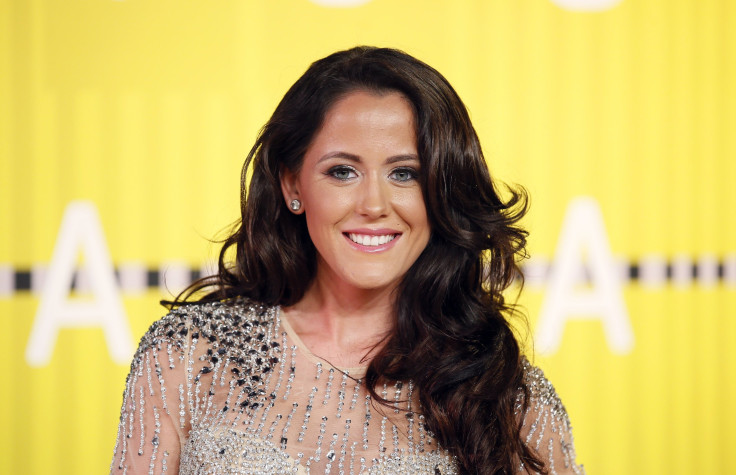 © Copyright IBTimes 2023. All rights reserved.