'Teen Mom OG' Star Matt Baier Kids Update: Amber Portwood's Fiancé Has 8 Children, Ex-Girlfriend Claims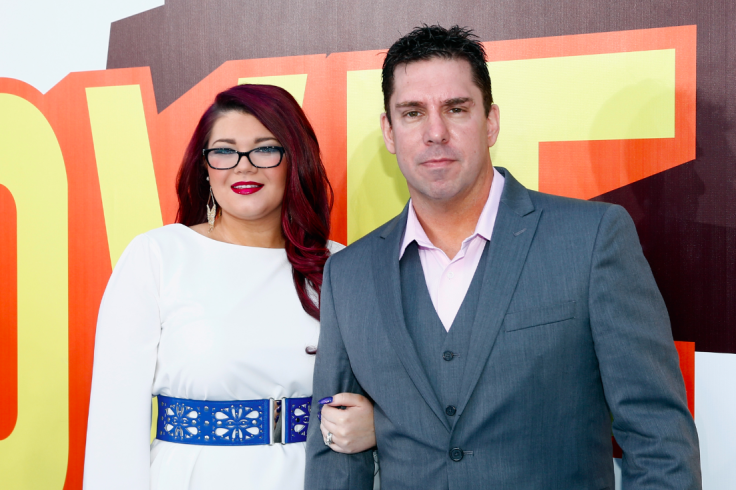 "Teen Mom OG" star Matt Baier is a "pathological liar" and "con man," Kelli Maguire Nunn, his ex-girlfriend, told Radar Online in an exclusive report Thursday. The MTV reality star, who is engaged to "TMOG" cast member Amber Portwood, has eight children, and one of them is with her, Nunn said.
Nunn didn't identify their daughter, 8, for privacy reasons, but said Baier, 43, abandoned them before the little girl was born. He owes more than $10,000 in child support. She provided proof in the form of Massachusetts Department of Revenue documents.
Baier has met the child only once, and it didn't go well. "He introduced himself to her as his sperm donor," Nunn said, "so I kicked him out."
Nunn warned Portwood, 25, about Baier. "I bet he thinks he found the jackpot with Amber," she said. "You can't fix him, and you're going to be hurt by him. It's going to be you and Leah getting hurt by him. You deserve better."
Baier was exposed for fathering at least seven children when Gary Shirley, Portwood's ex-fiancé, ran a background check on him. He and Portwood were going through a custody battle over their 6-year-old daughter, Leah. But Portwood said Baier is the father of five children, not seven or eight.
Baier said he wasn't offended by what Shirley tried to do to his reputation, but was bothered by how it affected his children. "That doesn't hurt me. That hurts my kids," he told Us Weekly last week. "I have no shame at all about my older kids, none whatsoever. I love my older kids, but they were born in a time when I wasn't capable of taking care of them myself."
"TMOG" airs on MTV on Mondays at 10 p.m. EST.
Follow me on Twitter @mariamzzarella
© Copyright IBTimes 2023. All rights reserved.