Teen Runs Away After Giving Birth, Abandons Newborn To Stranger In Restaurant [Watch]
KEY POINTS
A 14-year-old New Jersey mother entered a restaurant and handed her newborn to a customer before fleeing
The infant had trouble breathing but was given oxygen once police arrived
The baby girl and mother are in good condition, and the latter was not charged
A teenage girl who had apparently just given birth entered a Jersey City, New Jersey, restaurant Wednesday afternoon and handed off her newborn to a customer before fleeing, witnesses said.
The 14-year-old mother walked up to the counter of Mexican restaurant El Patron located along John F. Kennedy Boulevard and claimed she found the infant girl, WABC reported.
Surveillance cameras at the restaurant captured the 4 p.m. encounter, and footage showed the mother talking to employees and then giving the baby to customer Alease Scott.
Scott, who was eating lunch with her boyfriend Walter Cocca, said the teen asked for help. "I said, 'do you mind if I check the baby's vitals?' She readily handed the baby over to me so my focus went right onto the baby," Scott said.
Staff called the police, but the teenager had fled before they arrived.
The couple then found that the baby, which still had their umbilical cord attached, was having trouble breathing. When police arrived with medical gear and oxygen, Scott, trained in CPR and first aid, worked on the baby.
"Once I applied the oxygen mask to the baby, all of a sudden we heard the most beautiful cry and the baby started moving, she slightly opened up her eyes and then she closed her eyes but the sweetest thing was when she got hungry and she was trying to suckle on the oxygen mask so we knew she was OK after that," Scott said.
The infant girl was then taken by an ambulance to Jersey City Medical Center, a report by the Jersey Journal said.
Police radio transmissions said the girl fled the restaurant but was later located shortly after at Old Bergen Road and Linden Avenue. She initially denied that she was the mother.
According to city officials, the infant and the mother were in "good condition." No charges have been filed against the teenager over the incident.
The child will be put up for adoption, as per WABC.
New Jersey's Safe Haven Infant Protection Act allows individuals to surrender their unwanted infants below 30 days old to authorities free of arrest or prosecution. The state's Department of Children and Families will then take the child into custody and place them in a foster or pre-adoptive home.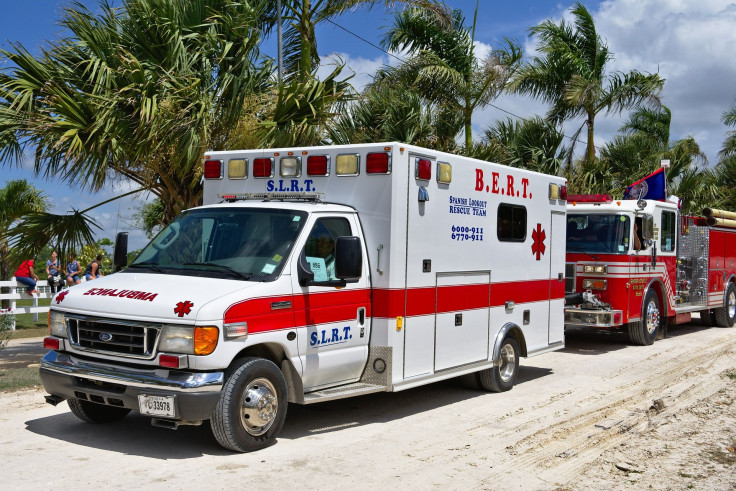 © Copyright IBTimes 2023. All rights reserved.