'Teen Wolf' Alum Colton Haynes Reveals His Coming Out As Gay Was Blamed For Father's Suicide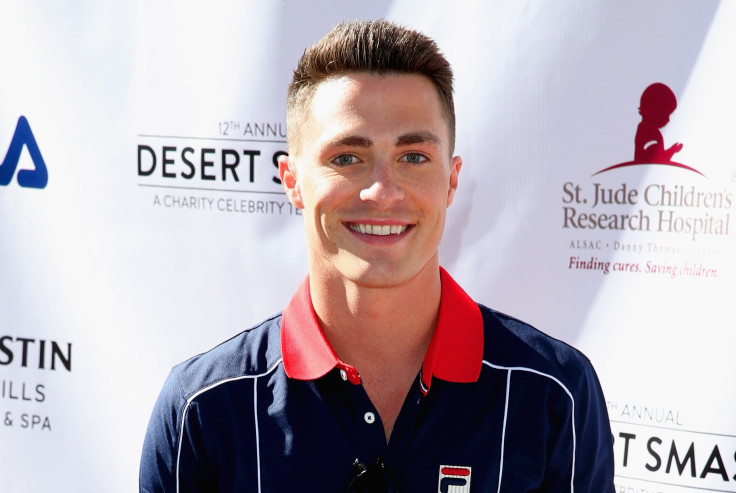 "Teen Wolf" alum Colton Haynes has said that coming out to the public as gay has made him so much happier, but it turns out it wasn't as joyful an occasion when he told his family about his sexuality.
In an interview with OUT magazine, the actor revealed that he was told by his family members that his coming out as gay was the reason his father committed suicide when he was 14.
"No one will ever really know the truth," Haynes said. "But my brother and my mom went to pick up my dad's stuff, and the only picture on his fridge was my eight-grade graduation picture. So I was just like, 'F***.'"
While his family already knew about his sexuality, the former "Arrow" actor decided to keep it a secret from the rest of the world when entered the entertainment industry. Haynes said he was advised not to be open about it because it would cost him the career he has yet to build.
"When you're young in this industry, people take advantage of you, and they literally tell you that your dreams are going to come true," he said. "If you believe that, you'll do anything. And you do believe it, especially if you're from Kansas."
Rumors about the Haynes's sexuality surfaced online in January, but the actor chose to not address them yet. He confirmed the speculations in an interview with Entertainment Weekly in May, saying that while the idea of speaking out crossed his mind back then, he also felt that he did not have to explain himself to people.
Many were supportive of the actor's coming out, but there were also some who criticized the way he came out. "Real O'Neals" actor Noah Galvin called it "f***ing p***y b*****t" in an interview with Vulture. He later apologized for it, saying he should not be dictating how people choose to share their stories. Haynes said he was hurt by the statement but that he does not know Galvin enough to speak about him.
© Copyright IBTimes 2023. All rights reserved.