'Teen Wolf' Season 5 Spoilers: EP Teases Scott And Kira's Troubled Future; Will They Breakup?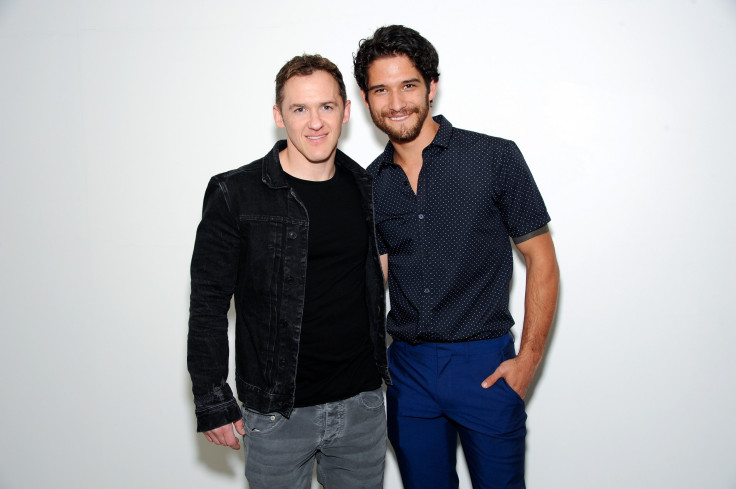 Love might not be able to conquer everything. In the latest episode of "Teen Wolf" Season 5, Scott (Tyler Posey) promised that he meant it when he said he loved Kira (Arden Cho). However, Scott's concerns about Kira's growing powers might be correct. The kitsune's destiny might tear apart their relationship.
"Unfortunately, this may be one of the last good moments for Kira and Scott," executive producer Jeff Davis told the Hollywood Reporter. "The rise in her power and her lack of control begins to push them apart."
But it isn't Scott who will pull away. After Scott endured electrocution just to get Kira to safety, the kitsune will be hyperaware of the fact that she can't control her powers. Kira will be the one who realizes a relationship might not be a great idea when her powers are taking over. It sounds like Kira might even breakup with the Alpha.
"Kira will begin to pull away from Scott and her friends, believing that she may be doing more harm than good," Davis revealed. "This season is all about power going haywire for Kira."
Fans have been expecting relationship trouble for Scott and Kira. "I want them to be together and happy, but there was that one thing that Kira's mom said in Season 3B," Posey reminded TV Line earlier this month. "She said, 'Wolves and foxes do not mix.'"
Fans at the "Teen Wolf" Season 5 panel at San Diego Comic-Con saw a midseason trailer that showed Kira attacking Scott. It seems she might lose all control before the season is over.
Scott and Kira aren't the only couple in trouble. Davis revealed that Stiles (Dylan O'Brien) will have trouble dealing with the fact that he killed Donovan (Ashton Moio), and that'll affect his relationship with Malia (Shelley Hennig). "Stiles' guilt will weigh heavily on him during the latter half of this season, and it will begin to push him and Malia apart," Davis explained. "There will be too many secrets between them, and it's going to provide for a lot of conflict. Stiles will be dealing with the fallout of this episode for quite a while."
Scott and Stiles might be single at the same time, but they won't be able to lean on each other. As previously reported, Davis told Comic-Con that they wouldn't be so close in "Teen Wolf" Season 5.
"Something happens in episode 5 at the beginning of the episode that causes a rift between Scott and Stiles," Davis teased. Fans now know that Donovan's death was at the beginning of episode 5. It seems like the accident might ruin all of Stiles' relationships.
"Teen Wolf" Season 5 airs Mondays at 10 p.m. EDT on MTV. Do you think any of the major couples will be together by the end of the season? Sound off in the comments section below!
© Copyright IBTimes 2023. All rights reserved.