'Teen Wolf' Season 5 Spoilers: When Will Scott And Stiles Graduate? Find Out If The Pack Will Leave Beacon Hills Soon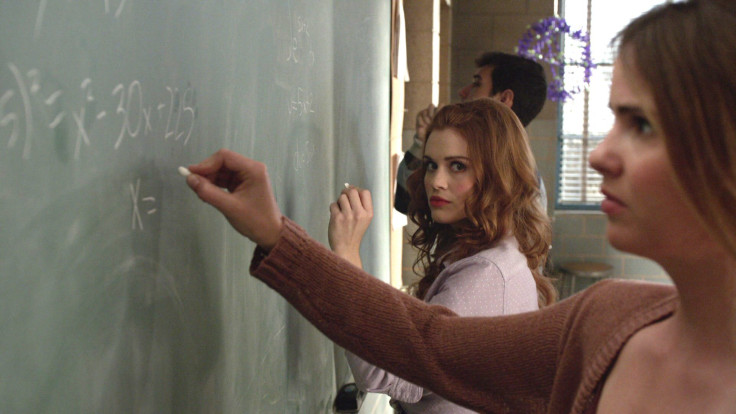 The seniors at Beacon Hills High School are starting to look a bit old. After all, they've been there since 2011, but they aren't leaving any time soon. Showrunner Jeff Davis confirmed that although Scott (Tyler Posey) and Stiles (Dylan O'Brien) started their senior year at the beginning of "Teen Wolf" Season 5, the school year won't end this season.
"We won't get to graduation by the end of season five," Davis told E! Online. "We're a little like 'The Simpsons' where Bart stays in fourth grade for 23 years!"
This isn't too surprising considering the blurry timelines of the other seasons. Luckily, "Teen Wolf" was recently renewed for Season 6, so fans will eventually get to see their favorite supernatural creatures in caps and gowns. However, does means that Stiles won't have to face his fears this year?
"There's this strange thing: For some reason when you graduate high school, you leave all your best friends — why do you do that?" Davis told BuzzFeed in March. "There's a moment in the first episode where Stiles asks that question aloud. … That's the big fear of Season 5: Who's going to go away?"
Viewers watched Stiles plot the gang's post-gradation adventures in the premiere. He was planning to move to San Francisco with Scott, which was conveniently located near Lydia (Holland Roden) and Kira's (Arden Cho) top choices for college. He didn't want to leave anyone behind.
Yet, just because they aren't graduating this season doesn't mean that Stiles' fears won't be confronted. In fact, his worst fears might come true before graduation. He and Scott could be torn apart in the next episode. "Something happens in episode 5 at the beginning of the episode that causes a rift between Scott and Stiles," Davis revealed at San Diego Comic-Con.
Their enemies will take the falling out as an opportunity to cause trouble. "It's something that Theo uses," Davis added.
"Teen Wolf" Season 5 airs Mondays at 10 p.m. EDT on MTV. Do you think the characters should graduate this season or are you happy that the show is extending their senior year? Sound off in the comments section below!
© Copyright IBTimes 2023. All rights reserved.