'Teen Wolf' Season 6 Spoilers: Episode 6 Synopsis Released; What Will Happen In 'Ghosted'? [VIDEO]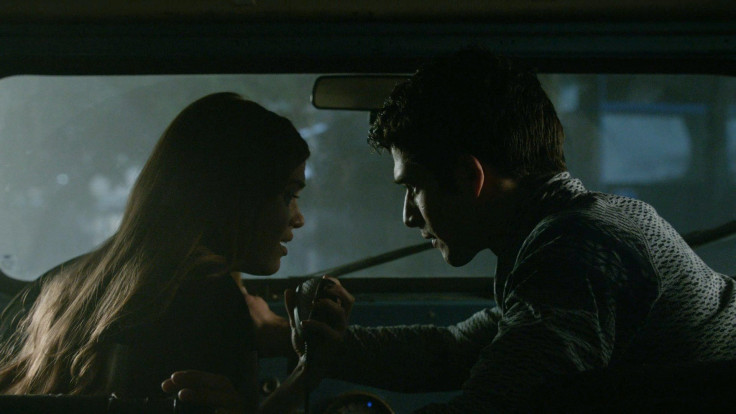 The wait is almost over, "Teen Wolf" fans. After taking two Tuesdays off, the MTV drama will return with a new episode in 2017. Judging from the synopsis, Season 6, episode 6 is going to be a creepy one.
When viewers last saw the pack, Stiles (Dylan O'Brien) had finally communicated with them through the radio in the Jeep. He told them to investigate a town call Canaan. "Scott (Tyler Posey), Lydia (Holland Roden) and Malia (Shelley Hennig) search for clues about the Wild Hunt in a mysterious place called Canaan," the episode 6 synopsis reveals.
Not everyone is happy about the search, though. The sneak-peek video above reveals that the Sheriff (Linden Ashby) is not going to be happy about the news regarding Stiles. He doesn't seem to believe his son could possibly exist.
Another sneak-peek video reveals that Lydia won't have to travel far to discover what happened in Canaan. It looks like she'll find herself in someone else's flashback. Watch the video below:
As previously reported, Canaan is a ghost town that the Wild Hunt once went through, which is likely why the episode is titled "Ghosted." It seems not everyone is gone, though. Another banshee still remains in town. Will Lydia be able to get information out of her?
While the older pack members investigate, Liam (Dylan Sprayberry) and the younger pack members look for new methods to fight their enemies. As usual, it seems dangerous. "Liam and Hayden (Victoria Moroles) resort to drastic measures in the fight against the Ghost Riders," the episode 6 synopsis teases.
"Teen Wolf" Season 6, episode 6 airs Tuesday, Jan. 3 at 9 p.m. EST on MTV.
© Copyright IBTimes 2023. All rights reserved.