'Teen Wolf' Season 6B Spoilers: What We Know About The Final Episodes So Far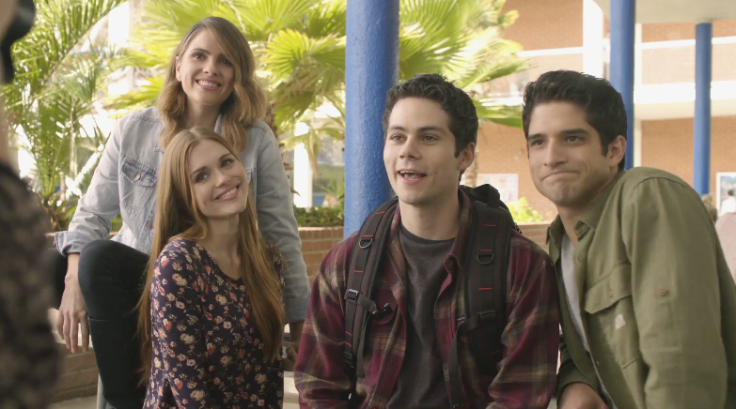 "Teen Wolf" fans are at the beginning of their last hiatus. Despite a winter finale that seemed to tie up a lot of loose ends, Season 6B is going to bring plenty of trouble to the team. What could possibly be worse than the Ghost Riders? Well, it sounds like the writers plan to answer that question. Showrunner Jeff Davis has already teased plenty about the last episodes of "Teen Wolf."
Time Jump: The final installments of the MTV drama will start with a small time jump through the summer. Season 6B will pick up right before everyone heads to college.
Outcasts: They haven't gotten to college yet, but the older pack members will start to feel like the small fish again. Showrunner Jeff Davis explained to Entertainment Weekly that the pack's status somehow changes. "6B is very much about Scott and his friends becoming outsiders again, becoming pariahs, and about fear of the other, fear of the outsider, which is also a reflection of our current cultural political climate," he teased,
Growing Up: It's not surprising that the final 10 episodes will focus on becoming an adult. Scott (Tyler Posey) will do some more maturing. Davis says the alpha is "finally going from teen wolf to man wolf."
H.P. Lovecraft: "Teen Wolf" is still planning to be creepy in its final run. The show took inspiration from "Shadow Out of Time" author H.P. Lovecraft. "They're feared and hunted. It's very much a season of fear," Davis told TVLine. "Our inspiration was H.P. Lovecraft, so you're going to be seeing a lot of dark horror in the next season. We have some really disgusting stuff coming up."
Melargent Continues: Melissa (Melissa Ponzio) and Argent (J.R. Bourne) will continue their new romance in 6B. Argent might be more at ease fighting creatures than he is dating, though. Davis warned the relationship will get "ever more awkward."
More Characters Return: Peter (Ian Bohen) and Theo (Cody Christian) came back in Season 6A, and Season 6B will bring more friends and foes back to Beacon Hills. However, Davis isn't revealing who they are just yet. "I'll tell you I had a wish list of all the people I wanted to bring back, and I got far more than I thought I would," Davis told Screener. "So you'll see some very familiar faces that you haven't seen in a while, back on 'Teen Wolf,' for maybe more than an episode or two."
One thing we don't know, however, is about Stiles. O'Brien is due to return to filming the "Maze Runner" trilogy soon, and it would seem his movie schedule once again conflicts with "Teen Wolf." Davis wouldn't say how they were planning to involve O'Brien in the new season. "I can't say anything yet. This may be the final time you see Stiles," Davis told Hollywood Life.
"Teen Wolf" Season 6B premieres this summer on MTV.
© Copyright IBTimes 2023. All rights reserved.