'Teen Wolf' Season 5 Spoilers: Who Will Lydia End Up With? EP Jeff Davis Teases Romantic Twist [POLL]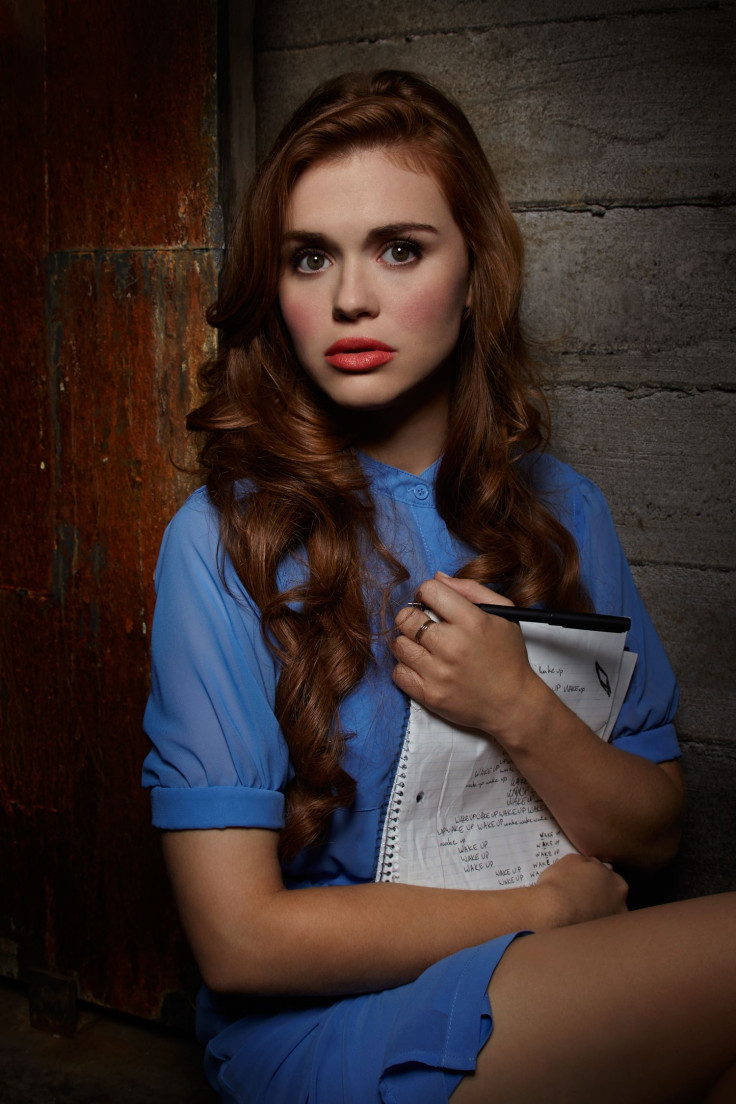 It seems Lydia (Holland Roden) will be heavily involved in "Teen Wolf" Season 5 – and she might even get a new love interest! The cast of "Teen Wolf" Season 5 stopped by PaleyFest in Los Angeles on Wednesday night to tease the upcoming season, and executive producer Jeff Davis dropped plenty of hints about the banshee's future.
The premiere will start with Lydia. "One of the big cold openings is all about Lydia," Davis said, according to Entertainment Weekly.
Davis teased that Lydia and Stiles (Dylan O'Brien) will still work together throughout the season. It seems they'll be in full-on detective mode again in Season 5. Davis teased that there is a "fun episode where they have to go into Eichen House."
Stydia shippers hope that means the two will finally get together, but Davis wasn't letting those details slip. "We know they make good friends. Who knows where their relationship will go?" Davis said, according to TV Guide.
Apparently, it might not go anywhere. When Stiles was introduced, he was head over heels in love with Lydia, but he has since moved on to Malia (Shelley Hennig). The werecoyote is even living with her boyfriend this season. "She's a full-on moocher," Hennig said. "Stiles doesn't seem to mind, [and] her adoptive father doesn't seem to mind."
Though Hennig recently teased that there might be trouble ahead for Malia and Stiles, that doesn't mean he'll turn to Lydia for comfort. Davis said that Lydia "may not end up with the person you think she does at first," Entertainment Weekly reports.
So who will she end up with? We'd like to think Stiles is still an option, but we're also considering some less obvious choices.
Deputy Parrish (Ryan Kelley) has been bonding a lot with Lydia. As they try to figure out exactly what kind of supernatural being he is, they may grow even closer. Plus, with graduation coming up, it won't be too creepy anymore.
Scott (Tyler Posey) could be Lydia's next love if he were to eventually break up with Kira (Arden Cho). Last season, Lydia spoke to Meredith (Maya Eshet) and she pointed out how good Scott was. "Not all monsters do monstrous things -- like Scott." It could've just been a comment on his kindness or it could've been something more.
Derek (Tyler Hoechlin) is a wild card. Hoechlin will not be a series regular in Season 5, BuzzFeed reports. With Derek around less, a romance with Lydia seems unlikely, but nothing is impossible on "Teen Wolf." If Lydia's soul mate is as surprising as Davis says, Derek would be a good choice.
Yet Roden says we won't see her with anyone for a while. When asked if she was still part of the pack, Roden noted that she wasn't filming with any of the boys too much in "Teen Wolf" Season 5. "I think she's a little bit of a loner right now," she told Seat42F. "The [person she sees] most is Kira, but it's fun because she's fighting her own crime, taking care of her own business."
Who do you think Lydia will end up with? Take the poll:
"Teen Wolf" Season 5 is filming, but MTV has not announced a return date.
© Copyright IBTimes 2023. All rights reserved.