'Teenage Mutant Ninja Turtles 2' Trailer Introduces 'Arrow' Star Stephen Amell To Cast; Who Is Casey Jones?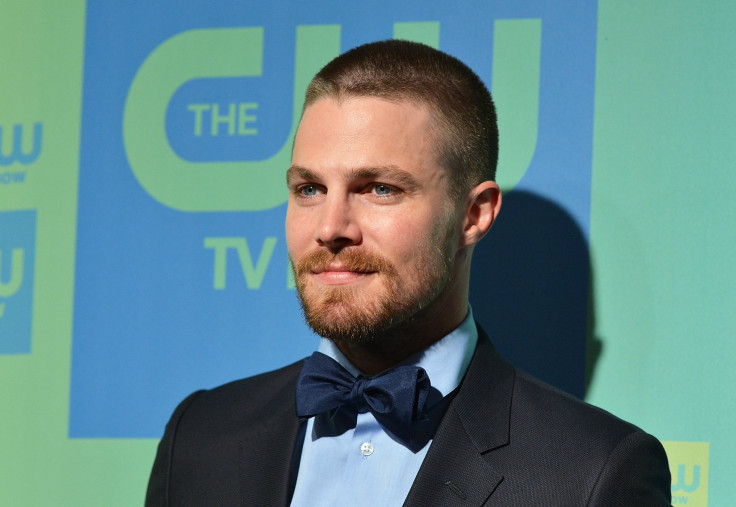 Although he's the newest member of the cast, "Arrow" star Stephen Amell seems to be at the vanguard of promoting the sequel to Michael Bay's 2014 "Teenage Mutant Ninja Turtles" remake. The actor will play yet another crime-fighting vigilante as he takes on the iconic role of the Turtles' erratic and violent ally, Casey Jones.
Amell was the first to announce the Dec. 10 release of the trailer on his personal Facebook page, stealing the spotlight from returning cast members Megan Fox, Will Arnett and more. While the trailer for the upcoming film, "Teenage Mutant Ninja Turtles 2: Out of the Shadows" tease the return and addition of many characters, including villains Bebop (Gary Anthony Williams) and Rocksteady (Stephen Farrelly), Casey Jones' introduction is perhaps the most exciting. With the character being such a fan-favorite in the "Turtles" canon, and "Arrow" being one of the biggest TV hits around, many are excited to see Amell take on the iconic hockey mask-wearing vigilante role.
While this is the first look at the character in action, it's not the first peek fans have been given of Amell battle ready as Casey Jones. In May, director Michael Bay tweeted the first image of the character showing fans that the movie interpretation of him would remain true to the source material.
For those unfamiliar with Casey Jones, CinemaBlend reports that he was original conceived, like everything about the "Teenage Mutant Ninja Turtles" universe, as a parody of vigilantes. At a young age, Casey Jones' family was attacked by a mysterious crime organization known as the Purple Dragon. His father was killed and his mother and sister were taken hostage. Refusing to be taken down so easily, even at a young age, Casey Jones tried to fight the Purple Dragon's leader, but the ensuing beating he received possibly messed up his mental state. After a lifetime of watching bad cop shows, he one day decided to take to the streets with a golf caddy full of sports equipment that he uses as weapons – his signature being a good old fashioned hockey stick.
Many may have noticed a bit of a charged moment between him and April O'Neil (Fox) in the trailer. It turns out, according to Variety, that's no accident as Casey Jones is typically the love interest to O'Neil -- which won't bode will for Michelangelo (Noel Fisher) and his crush on her.
Casey Jones and the rest of the Turtles hit theaters on June 3, 2016. What do you think of The Green Arrow actor taking on yet another superhero? Comment below or tweet your thoughts to @TylerMcCarthy.
© Copyright IBTimes 2023. All rights reserved.