Sponsored Article
Tegic Block 30 Portable Charger Review: Some Charged Attraction
This article uses affiliate links, which means if you purchase products through these links, we may earn a commission. Click here to see our
T&C
. For licensing please click
here
.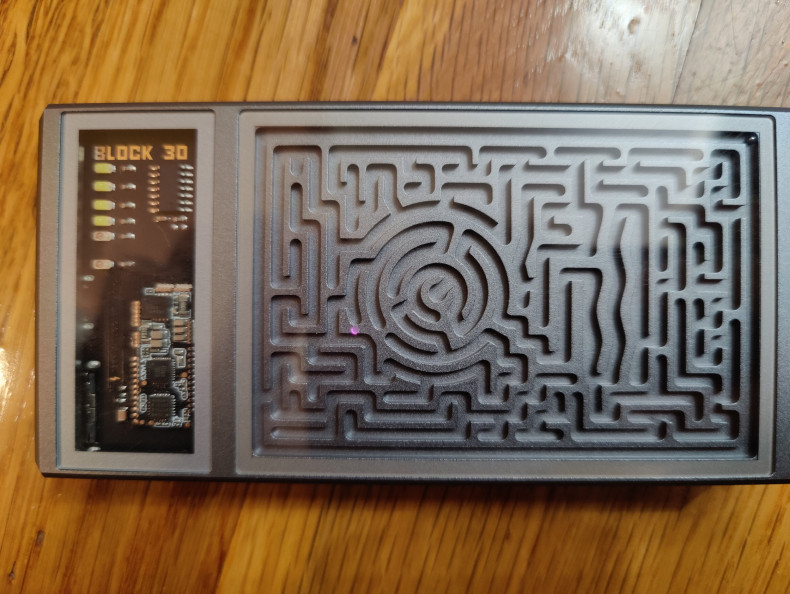 Who Is The Tegic Block 30 Portable Charger For?
The Tegic Block 30 is an attractive portable charger that stands out against the competition
The Block 30 is compatible with just about any device
The portable charger refills very quickly, with a recharge time of around an hour and a half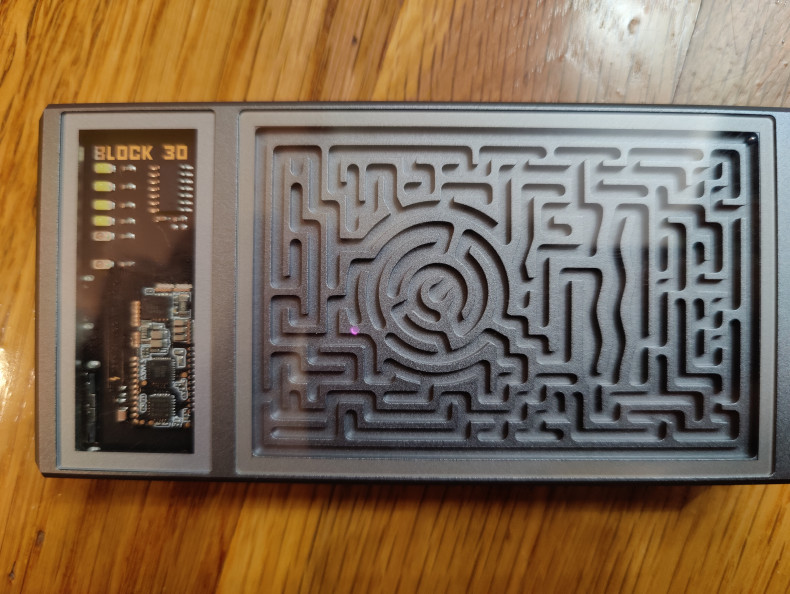 Portable chargers are super common these days, and probably everyone reading this has at least one cheap portable charger to provide a little extra battery life for their smartphone while on the go. Generally, portable chargers are pretty forgettable hunks of metal and plastic, but what if there was one that not only provided power to portable devices, but also looked cool doing so? That's where the Tegic Block 30 comes in.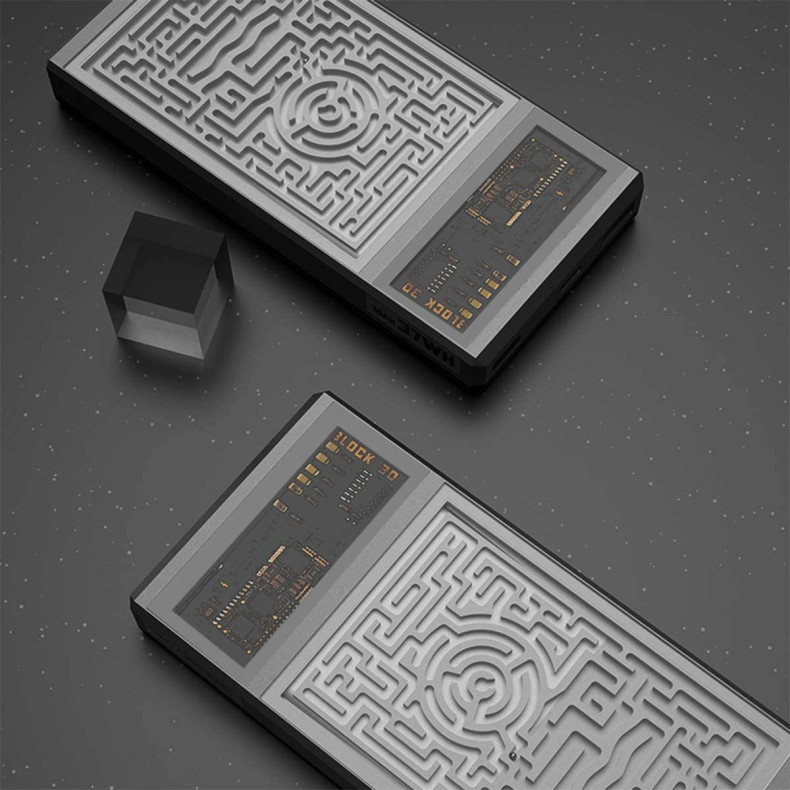 Super Cool Looks
The Tegic Block 30 was clearly designed with aesthetics in mind. The portable charger has a slick and smooth finish with a glass window at the top. This window provides viewing access to some of the circuitry hiding beneath the surface. Additionally, there are LED lights under the glass that indicate how much charge the Block 30 has.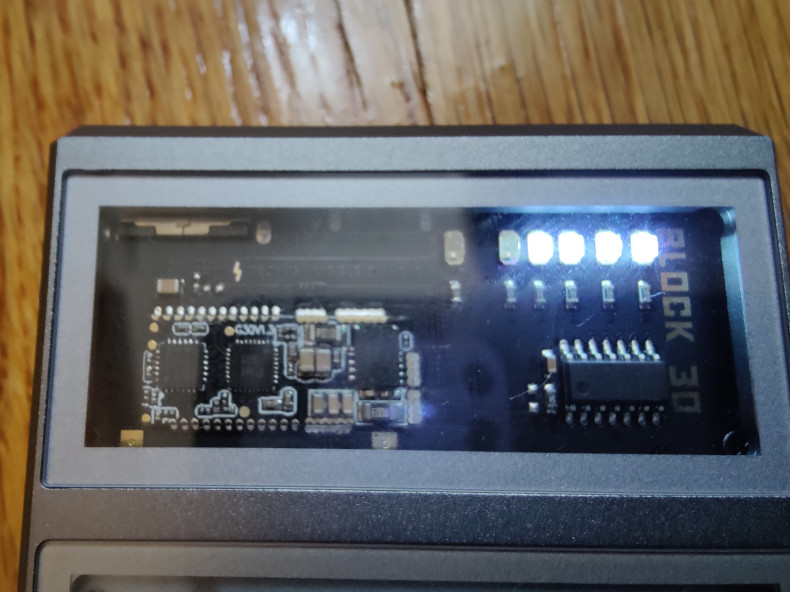 To take this a step further, I got the Block 30 Maze Runner edition. This portable charger performs identically to the other versions of the Block 30, but has a small ball-in-a-maze puzzle covering the back side. It's a little goofy, and certainly feels antiquated compared to the more flashy games on smartphones, but the maze design does look very cool. And hey, it's something to do while my phone recharges.
There isn't much else to the Tegic Block 30. It has a single USB-A and a single USB-C port, both of which can be used to charge devices. The USB-C port is also used to recharge the Block 30. A button next to the two ports can be pressed to see how charged the Block 30 is, based on the LED lights that illuminate.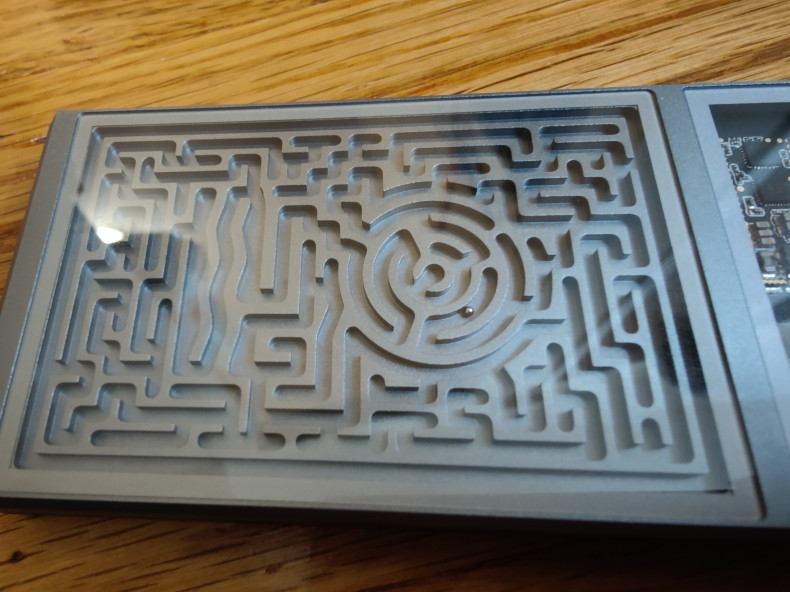 The Tegic Block 30 feels nice to hold, in part due to its cut off corners. It does seem a little heavy at a half a pound, but isn't unwieldy or bulky. It can fit into my hand, and easily fits into the pockets of any of my pairs of pants.
Not So Cool Performance
Unfortunately, while the Tegic Block 30 looks great, it doesn't necessarily perform as well. There are two main problem areas I've noticed since using the Block 30, and both could be deal-breakers. The first is that the Block 30 runs pretty warm when recharging or providing charge to another device, and the second is that the Block 30's charge seems to run out very quickly.
In terms of temperature, the Block 30 gets fairly warm when recharging itself or providing power to another device. When charging my phone with the Block 30, the Block 30 became warm enough that I would not feel comfortable walking around with the Block 30 in use in my pocket along with something else. It never got to what I would consider hot, and it's not to the point of being dangerous, but I could easily see the Block 30 being warm enough to cause some kind of mild issue or another.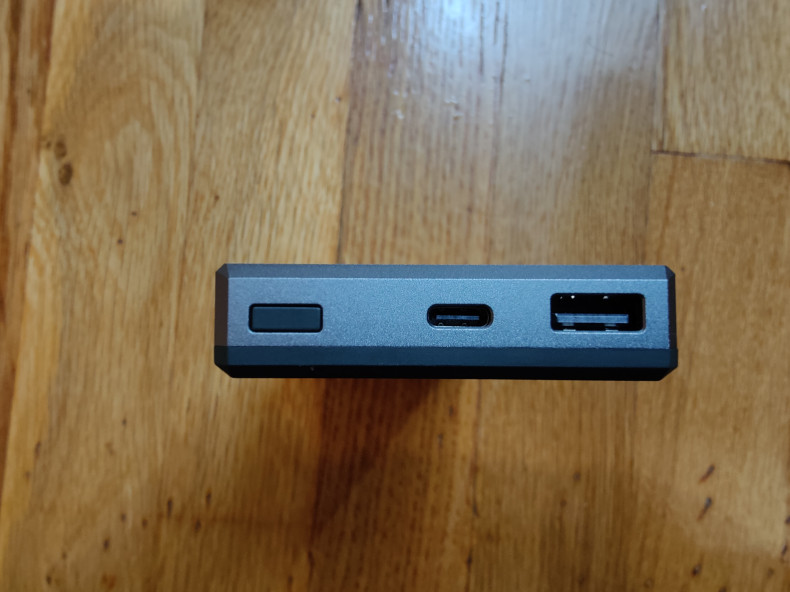 The more glaring error, in my opinion, is that the Block 30 seems capable of providing about one charge for my phone before dying. With one full Block 30 charge my phone went from mid 20 percent battery life up to high 90 percent. This was while using the phone as well. However, the Block 30 had run out of power by then and needed to recharge. Do not expect to get more than one charge from the Block 30 without needing to recharge the portable charger.
In terms of positives, the Block 30 does at least charge devices fairly quickly. As the name implies, the Block 30 is capable of providing a 30W output when using the USB-C port. While that isn't enough to kick in my OnePlus 9 Pro's crazy-fast recharge speeds, it is enough to charge my phone fairly quickly, or give it a short boost of power when needed.
Huge Price
Portable chargers are not that expensive. Going on Amazon, I can find portable chargers that have the same 10,000 mAh battery that the Block 30 has for around $20. These chargers are from reliable brands like Anker as well, so they aren't just cheap knockoffs.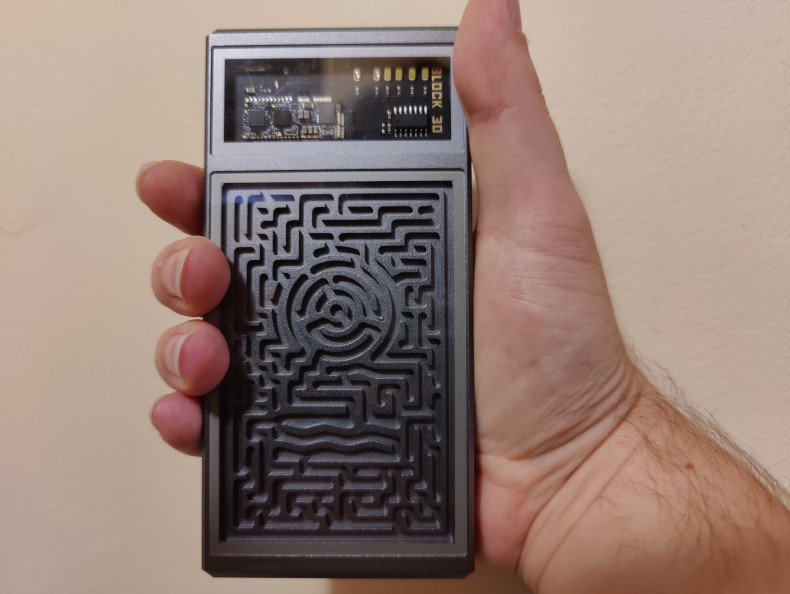 So how much is the Tegic Block 30? The base portable charger costs a fairly staggering $70, while the fancy Maze Runner edition is a whopping $100. Even with the attractive design, that is still way too expensive for a single portable charger. Add in the fact that the Block 30 is really only capable of providing a single charge for my phone before dying and that makes the price even more egregious.
Tegic is currently offering the Block 30 at a 20 percent discount when using the code Tegic20 on the official Tegic website. This lowers the price of the standard Block 30 to around $55 and the Maze Runner edition to around $80, but even that is still very expensive.
Final Thoughts
The Tegic Block 30, and especially the Maze Runner edition, really only excels at looking good. The portable charger is without a doubt an attractive piece of hardware, but stylish looks only go so far. The fact that the Block 30 can only really be used for one charge of my phone, and greatly heats up when in use, isn't a good look.
If you do want a stylish portable charger, the Block 30 is definitely the best-looking charger around. However, act quickly to take advantage of the Tegic20 discount code to at least make that price somewhat less steep.
© Copyright IBTimes 2022. All rights reserved.