Tennis News: Nadal, Federer, Djokovic And Murray's Potential Roads To Paris Masters Final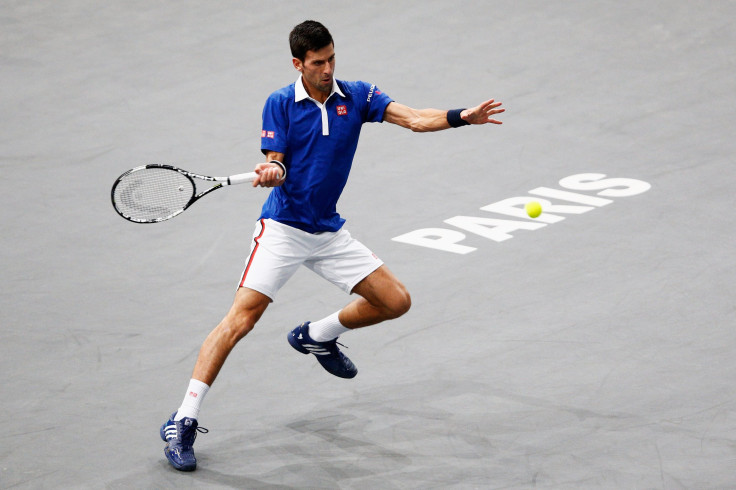 Considering one of tennis' "Big Four" has claimed four of the last six Paris Masters titles, supporters around the globe could be in line for a wild group of elimination rounds in the next few days between rivals No. 1 Novak Djokovic, No. 2 Roger Federer, No. 3 Andy Murray, and No. 6 Rafael Nadal.
The indoor tournament's draw made sure none of the four most prominent men's players will meet until the semifinals at the AccorHotels Arena this week, but each faces a number of steep challenges prior to the last stages of the tournament and could be in for a late fall unless they're on top of their game.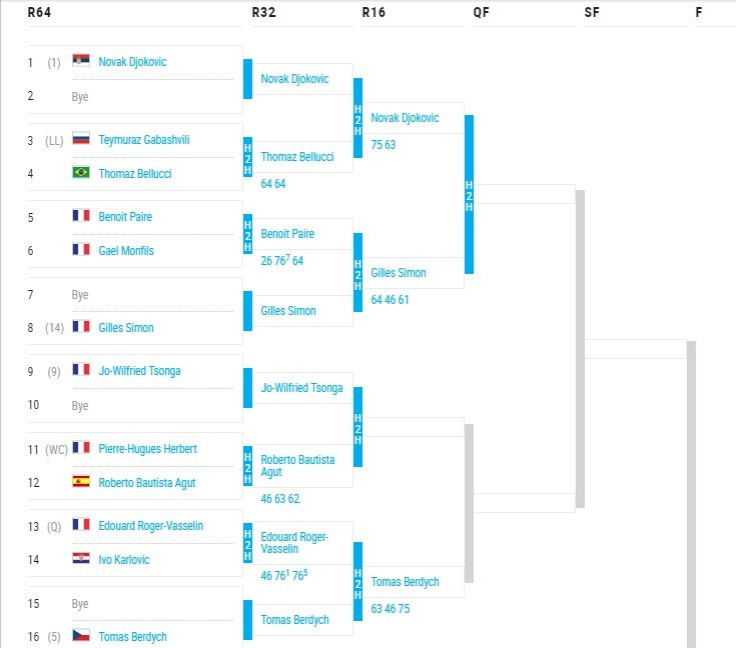 After a bye and quick dispatch of Brazil's Thomas Bellucci for his 18th straight victory, two-time defending champion Djokovic doesn't necessarily face a harrowing road to the finals. The 28-year-old does have a potentially difficult matchup with No. 5 Tomas Berdych or No. 10 Jo-Wilfried Tsonga in the quarterfinals, followed by possibly another meeting with Nadal.
However, the Serbian hasn't tasted defeat since mid-August, and he boasts a 50-4 record on hard court this season.
Nadal could be on a collision course for a date with No. 4 Stan Wawrinka in the quarterfinals, which historically has favored the Spaniard with a 13-2 overall record. But Nadal has dropped two of his last three matches with this year's French Open winner.
And then Nadal's only in for more trouble with Djokovic his likely competitor in the semis and a victor in seven of their eight previous meetings, four of which have been on the hard surface.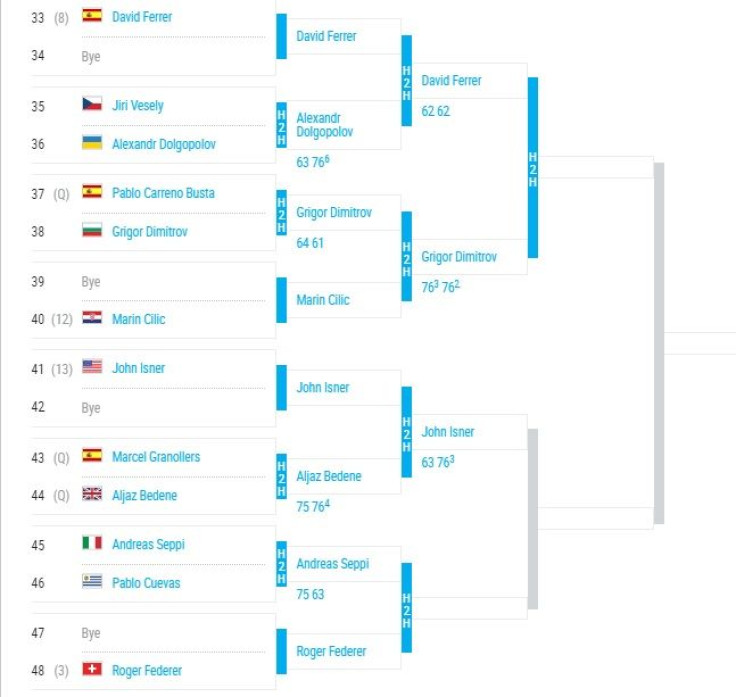 Federer will have to overcome American and No. 13 John Isner in the Round of 16 before a potential quarters match with No. 8 David Ferrer or Bulgarian No. 29 Grigor Dimitrov for the right to meet Murray in the semis.
Owning a 5-1 career mark and the lone loss coming back in 2012, Federer should breeze past Isner, and the 34-year-old Swiss has never lost to Ferrer in 16 matchups.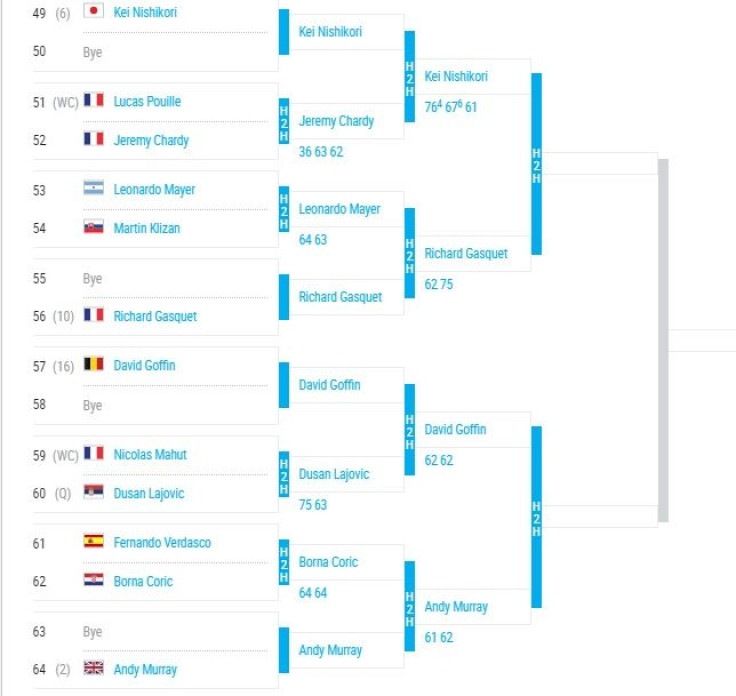 Murray's set to clash with No. 16 David Goffin in the third round, and then must topple either No. 9 Richard Gasquet or No. 7 Kei Nishikori prior to the potential grudge match with old foe Federer, who he hasn't defeated since 2013 in Australia.
The Scotsman would have faced Goffin for the just the second time in their careers had Murray not withdrawn from the Rome Masters in May, but he did resoundingly beat the Belgian in straight sets in the early rounds of Wimbledon last year.
In the quarters, neither Gasquen nor Nishikori have proven they can consistently contend with Murray. He's won four straight over Gasquet, with the last three coming on hard court, and Nishikori has lost five of their six prior matches and claimed only three sets.
© Copyright IBTimes 2023. All rights reserved.