Teresa Giudice, Boyfriend Luis Ruelas Couldn't Keep Hands Off Each Other At Charity Event
KEY POINTS
Teresa Giudice and boyfriend Luis Ruelas attended a softball charity event in New York City
Ruelas secured a home run after making a perfect pitch during the game
Giudice shared a video of Ruelas' impressive performance on her Instagram
Teresa Giudice and boyfriend Luis "Louie" Ruelas showed up at a charity event in New York this week, and the couple appeared all loved up as they couldn't keep their hands off each other.
The "Real Housewives of New Jersey" star, 49, and the businessman, 47, were spotted at the Maimonides Park in the Big Apple for a softball game benefitting Maimonides Medical Center on Thursday, Us Weekly reported.
The game was between the New Jersey Housewives and the Maimonides All Stars. Ruelas was there not only to show his support for his girlfriend, but also to participate in the game. However, in between rounds, the two were inseparable, an eyewitness told the outlet.
"Louie and Teresa were inseparable," the eyewitness was quoted as saying. "When it wasn't their time to be out in the field, they would stand next to each other on the sideline and touch each other, constantly hold hands."
The insider noted that the two were not shy when it came to packing on PDA at the charity event as Ruelas was frequently seen putting an arm around his girlfriend. When it was time for either of them to play, they "would give each other a quick kiss on the lips."
The insider went on to add that Giudice and Ruelas must have kissed each other more than 10 times throughout the night since they barely left each other's side and were very clingy toward each other. "It's obvious Louie and Teresa are very much in love," added the source.
Giudice was so proud of her boyfriend when the latter was able to do a perfect hit. She even posted a clip of Ruelas' impressive performance on her Instagram in which she called her beau "my sweeper" as he was able to do a home run.
In the video, right after Ruelas was able to strike the softball with the bat, Giudice couldn't hide her excitement as she began screaming, "Yes Louie! Yes Louie! Go! Go! Go! Go!" The reality star then showcased the positive reaction of the crowd from the bleachers before ending the recording.
The couple, who celebrated their one-year anniversary in July, has gotten serious with their romance as they frequently show off their dates and sweet moments on their social media. Giudice's co-star Dolores Catania even told Us Weekly in May that she wouldn't be surprised if the two were to tie the knot.
"I see a marriage there. I see the potential for so much and a life together, and I see a lot of love between them. So, I'm really hopeful and really optimistic about what's going on there," she was quoted as saying by the outlet at the time.
Ruelas himself is not ruling out a potential marriage with his girlfriend. When he and Giudice were spotted by TMZ in Beverly Hills in late May, he was asked by the outlet if he was planning to put a ring on his partner's finger. The entrepreneur gave a positive response before flashing a smile to the camera.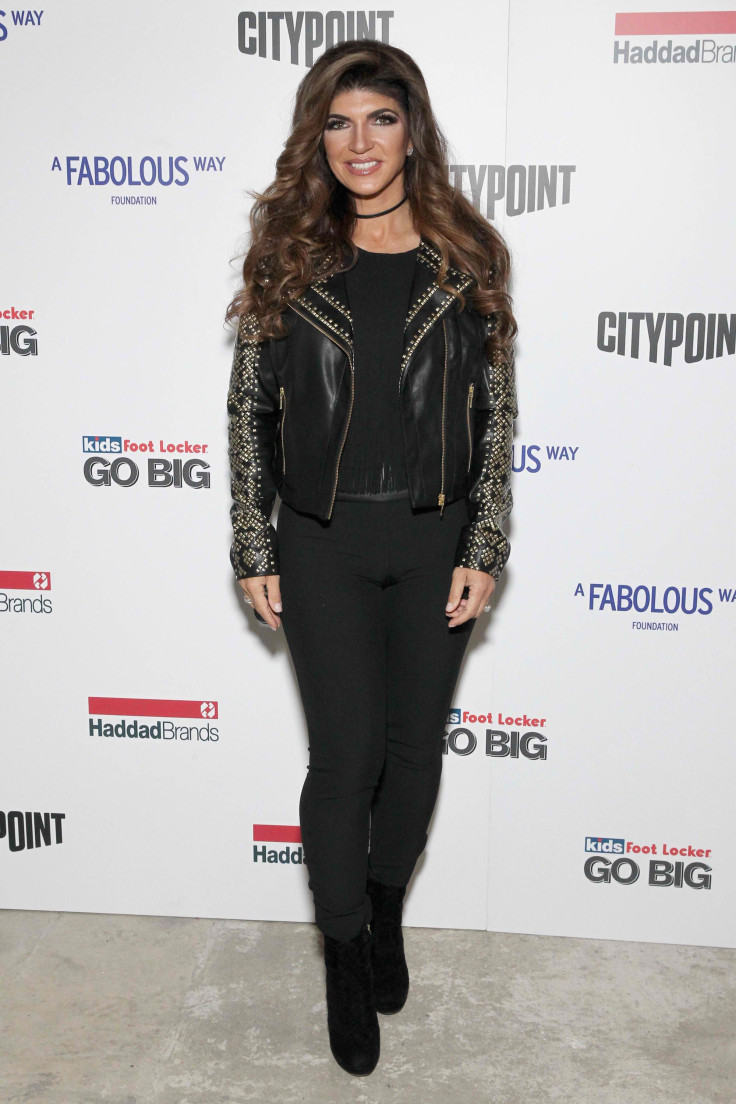 © Copyright IBTimes 2023. All rights reserved.