Texas Civil War Ball Promotes Slavery? Petition Gathers Strength Amid Confederate Flag Controversy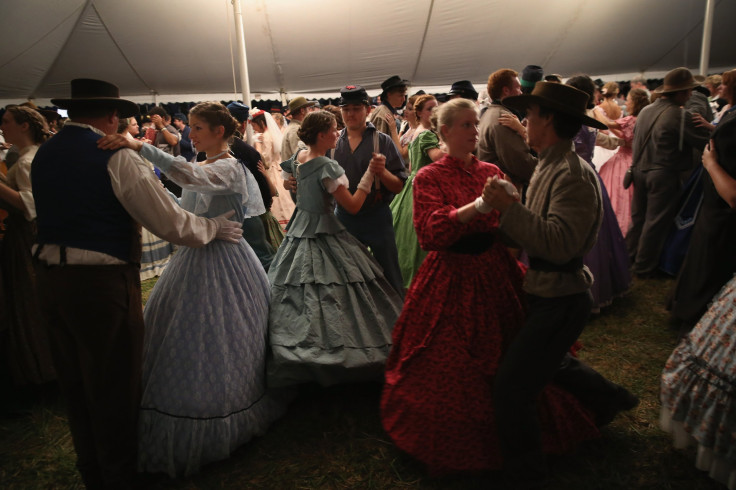 Nearly 100 people have signed an online petition demanding that a Texas museum review the Civil War theme for its upcoming Old South Ball. The petition, started on MoveOn.org by the Positive Change for Georgetown group, called the Williamson Museum's fundraiser scheduled for Jan. 30 badly timed, ill-advised and inaccurate.
"A grand Southern Ball with uniformed soldiers and ladies in grand antebellum dresses does not in any way accurately reflect the period or time in Williamson County," the petition read. "Back in the 1860s, a party would more likely have been a small dance in day clothes at someone's house. What is being created is a slaver's plantation ball with all the finery and trimmings and glory of the Deep South."
The petition began circulating Dec. 17. Most people who had signed it as of Tuesday morning were residents of Texas. Many attached comments to their signatures supporting the petition's message: "Hate should not be part of anyone's heritage."
But the backlash could cause a battle of its own. Mickie Ross, the museum's executive director, told the Austin-American Statesman the party corresponded to an exhibit and wasn't intended to cause controversy. The event, which was scheduled to be held at the county courthouse, was set to include vintage costumes, music from the 1860s and popular recipes of the time.
"We are not promoting slavery. We are not even promoting war," she said, noting that the museum has also hosted exhibits featuring African-American history. "We are just telling the story of the people who lived here during the Civil War. This is not a Tara 'Gone with the Wind' event; it's a very simple dance."
KXAN reported about 45 people have purchased tickets.
Census data shows Georgetown's population is about 86 percent white and 4 percent black. The ball controversy followed months of states taking down Confederate flags and retailers pulling related merchandise after a white man fatally shot nine people June 17 at a historically black church in Charleston, South Carolina.
© Copyright IBTimes 2023. All rights reserved.