Texas Dog Owner Finds Man Sexually Assaulting Pet, Accused Charged With Bestiality
A Texas man who was caught sexually assaulting a dog has been charged with bestiality.
The arrest affidavit obtained by KFOXTV stated the dog's unidentified owner stepped outside his home to check on his pet after he heard some screeching sounds. He then noticed a man, later identified as 24-year-old Chevance Smith, lying beside his pet on the front porch of the home with his pants pulled down.
The owner said he saw the accused holding the dog's rear with one hand and choking the canine with the other hand. The incident took place around 1 a.m. (2 a.m. EDT) on Oct. 3.
Smith then saw the dog's owner and immediately got up. He told him he was "just hugging" the dog. The dog's owner told the investigators Smith's genitals were exposed when he stood up. The owner then alleged the man offered him money to not tell anyone about the incident.
The owner immediately alerted his family members and contacted the police. Smith and the dog's owner got into a scuffle during which the former attempted to punch the latter. The owner, however, managed to hold him down until the authorities arrived at the scene.
After the man was taken into custody, the dog owner rushed to his pet, a female eight-month-old Boxer/Pit Bull mix named Meda, and saw that it was bleeding and its genitals were swollen. He took the dog to a nearby veterinarian who examined the canine and said it had suffered genital injuries.
The accused has since been charged with bestiality and booked into El Paso County Detention Facility. His bond was set at $7,500.
El Paso Police Department's Animal Cruelty Investigations Unit were investigating the incident.
In a similar incident last year, a Florida man was arrested and charged with two counts of "sexual activity involving animals" for sexually assaulting a dog.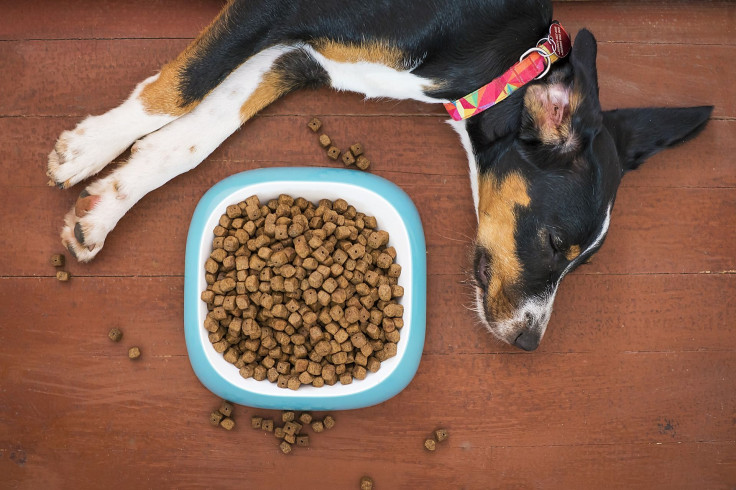 © Copyright IBTimes 2023. All rights reserved.