Texas Drinking Water Crisis? Unsafe Arsenic Levels For Thousands Of Rural Residents, Environmental Group Says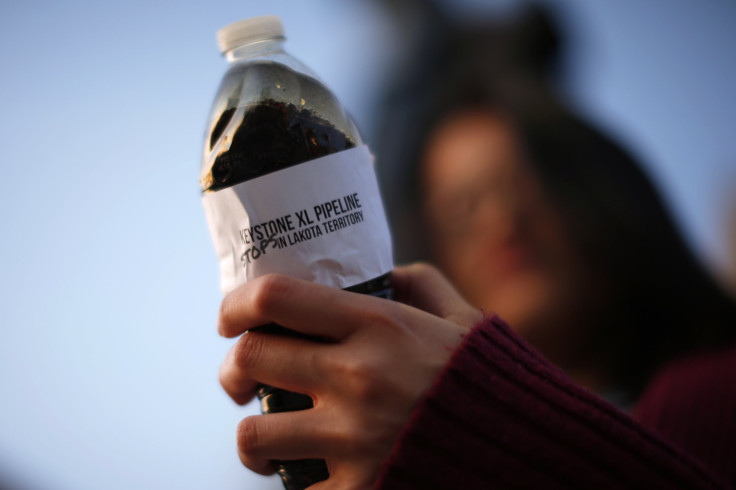 Flint, Michigan, isn't the only U.S. city that should be concerned about its drinking water. More than 1,500 miles away, in Kenedy, Texas, and other rural parts of the state, arsenic levels in drinking water exceed federal safety levels in more than 60 communities, according to a national environmental group.
Environmental Integrity Project, a Washington, D.C.-based organization, released a scathing report Monday alleging the Lone Star State wasn't doing enough to warn residents of the dangers of arsenic in drinking water and called on the federal government to step in. Meanwhile, Texas officials said they have for years notified residents living in areas with tainted water supplies of the risks associated with exposure to arsenic, a cancer-causing carcinogen.
The environmental group analyzed a decade's worth of Texas data that showed about 51,000 people in 34 of 65 affected communities had been exposed to contaminated drinking water. Many of them were exposed at levels several times the federal arsenic limit. According to the report, local utilities under federal law must tell consumers that high levels of arsenic exposure can cause cancer. But it goes on to say that Texas requires those advisories to state: "This is not an emergency. You do not need to use an alternative water supply."
Terry Clawson, spokesman for the Texas Commission on Environmental Quality (TCEQ), a state agency, told the Associated Press the arsenic levels found in Texas' drinking water "do not pose an immediate health threat" and that "the potential danger of arsenic intake is very specifically detailed" in a warning issued by the agency. The agency doesn't give communities funding for cleanup of tainted water infrastructure, but it does provide information about funding sources, and fines communities that do not act to make drinking water safer.
Joseph Graziano, an environmental sciences professor at Columbia University who focuses on human exposure to metals, told the AP the state's advisories are "completely inadequate." He said the notices should include information about home water filtration systems, provide more depth on the adverse health effects of arsenic exposure, and stress the risks for the most vulnerable populations, including pregnant women and children.
The TCEQ collected the data analyzed by the environmental group. Most of the 65 affected communities are in West Texas and near the Gulf Coast. All but two were "under enforcement" by the TCEQ or the U.S. Environmental Protection Agency, which orders the operators of water systems to install water filters or face fines.
© Copyright IBTimes 2022. All rights reserved.
FOLLOW MORE IBT NEWS ON THE BELOW CHANNELS