Texas' La Porte Independent School District Employee Seemingly Screams At Student; Incident Divides Internet
A video of a high-voltage interaction between an employee and a student at Texas's La Porte Independent School District's (ISD) has divided the internet.
The video appears to show an employee of the ISD cornering a student and yelling at him aggressively. The student didn't appear to back off or flinch, despite being subjected to foul language, which has been beeped out in the video. It was filmed by another student, who wished to remain anonymous, KHOU reported.
The incident happened Tuesday at the La Porte High School campus, after school hours.
An investigation has been initiated after the clip of the said incident went viral on the internet.
"I just heard that he was wrong for doing that, but I don't know what the reason was," a student told the outlet. "They said he was flicking off the football team or something. I've heard multiple things and I don't know what really happened."
The school was aware of the incident, but didn't confirm what caused the employee to act in that manner, in the statement they issued.
"The safety and security of our students are of utmost importance, and La Porte ISD does not tolerate the bullying, verbal or physical abuse of any child. We are aware of a video that has been circulating that appears to show one of our employees reprimanding a student using inappropriate language," the statement read, ABC13 reported.
"We have launched an investigation, and our administration will address this concern according to district policy," they said, without releasing the name of their employee.
The parent of the student seen in the video declined the publication's request for comment.
It wasn't clear what led to the employee yelling at the student. The identities of the employee and the students were also not revealed.
People on the internet have a tough time picking sides in this matter. There were some who claimed students of the said ISD were badly behaved, and suggested the disciplining was justified, while another section was of the opinion that the teacher's actions were harsh.
"Don't lower yourself to a disrespectful child's level. Call parents,police, CPS,etc..and walk away with dignity. All that yelling didn't phase that child. He probably gets yelled at everyday. Be better," a comment read.
"Worked for that district I have seen so much disrespect towards adult teachers staff ...but we don't need to lower our selfs like that with students there are better ways," commented another.
"Nope!! You don't do that to a kid, not even your own but NEVER anyone else's" a third remarked. Another user mirrored the sentiment and wrote, "He's not a good teacher you do not scream at a child like that regardless."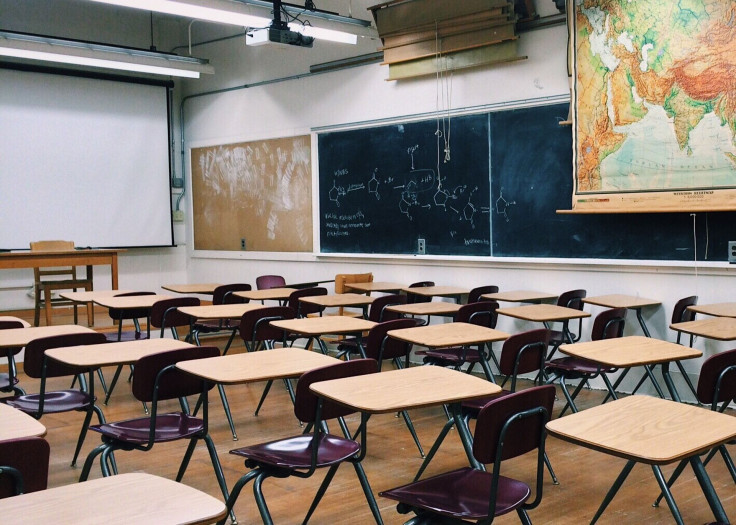 © Copyright IBTimes 2023. All rights reserved.
FOLLOW MORE IBT NEWS ON THE BELOW CHANNELS