Thanksgiving Baby: New York Woman Gives Birth On Roadside Amid Holiday Traffic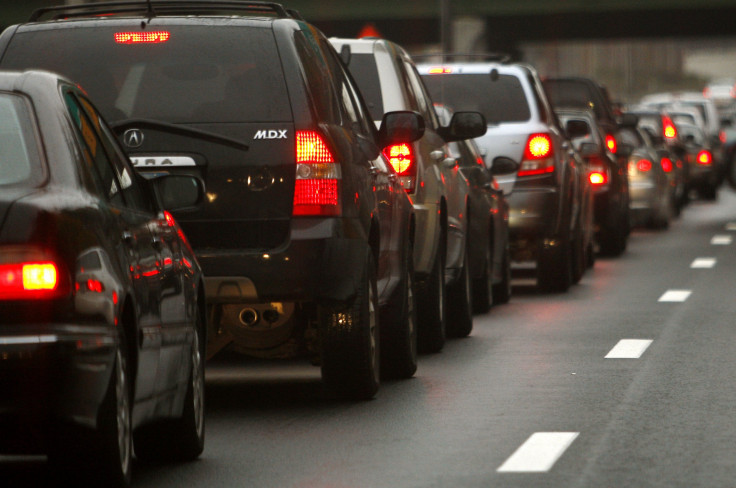 As people rushed to celebrate Thanksgiving with their loved ones, a Westchester County couple welcomed the newest addition to their family in a car on the Sprain Brook Parkway in New York on Thursday.
Firefighters in Yonkers responded to a call about a woman in labor on the northbound side of the parkway at about 1:48 p.m. However, when firefighters arrived at the scene about six minutes later, the baby girl — who was later named Taliah — had already been born, Lieutenant Peter Connelly told the Journal News.
Terrice Thomas gave birth in the reclined front seat of a Toyota SUV in the presence of the child's father, and firefighters checked the baby's vital signs and cut the umbilical cord. Connelly added: "We kept the mother calm and ensured the baby was warm."
"We pulled over, he called 911, they started to walk him through what to do, and I'm like, 'I'm here, I'm over here,' I called out to the dispatcher, 'I'm here, I'm over here, the baby's coming'," Thomas told WABC. She also said she had heard about women giving birth on the road but had never imagined she would be one of them. As the couple was on their way to the hospital, she realized they would not make it in time.
Connelly said the firefighters were assisted by state and Greenburgh police and fire departments while Empress Ambulance medics brought the family to Phelps Memorial Hospital in Sleepy Hollow, New York, where they were doing well.
"Pretty exciting stuff," Connelly added. "Usually when we go out on that road it's under sad circumstances, but not today."
© Copyright IBTimes 2023. All rights reserved.