Thanksgiving Facts And Myths For Kids 2015: 17 Trivia About Pilgrims, Parade, Food And More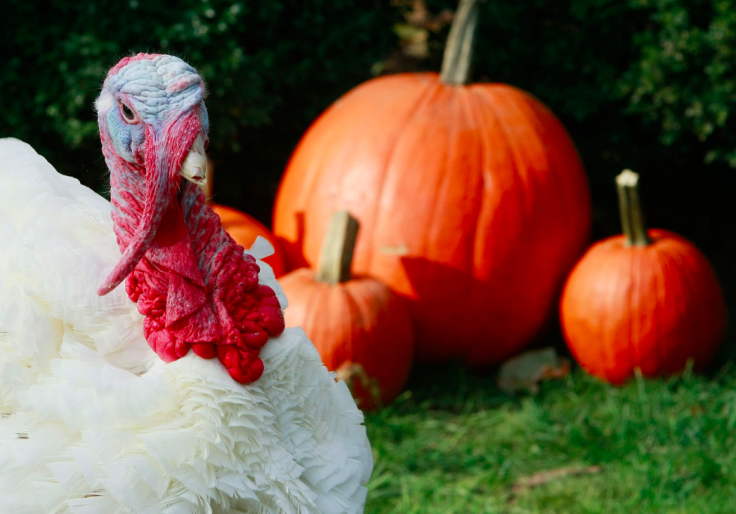 Thanksgiving might be all about turkey, football, pilgrims and Native Americans, but there is much more to the holiday than that. To find out more about why Americans give thanks on the last Thursday in November, continue reading some fun facts below, courtesy of the History Channel and Thought Catalog.
1. Americans can thank writer Sarah Josepha Hale for the day of thanks. She wrote to President Abraham Lincoln in October 1863 to have him declare it an American holiday. Thanksgiving didn't become an official U.S. holiday until Congress signed it into law in 1941.
2. Even though turkey, pumpkin pie and cranberry sauce are Thanksgiving staples, the Plymouth, Massachusetts, pilgrims likely ate lobster, hickory nuts, cabbage, goat cheese and squash at the first celebration.
3. The tryptophan in turkey doesn't make you any more tired than cheese or chicken does. Instead, overeating probably causes the "food coma" that gluttonous Americans experience.
4. The turkey would have been the national bird instead of the bald eagle if Benjamin Franklin had his way. He thought the bald eagle had a "bad moral character."
5. Since the pilgrims didn't have ovens, pies of any kind were probably not at the first feast.
6. While most of the Founding Fathers liked the idea of Thanksgiving, Thomas Jefferson thought it was "the most ridiculous thing I've ever heard."
7. Black Friday didn't become a popular shopping "holiday" until the 1960s.
8. Pilgrims are normally pictured wearing all black with big buckles, but this probably wasn't their real attire. It was a stereotype created by artists in the 19th century.
9. About 46 million turkeys are eaten every Thanksgiving, but for nearly 70 years the president has pardoned at least one turkey. The lucky bird gets to live out the rest of his life on a farm until he dies of old age.
10. Almost 90 percent of Americans eat turkey on Thanksgiving.
11. The Wednesday before Thanksgiving, also known as Thanksgiving Eve, has the most liquor sales of the year. It even beats Super Bowl Sunday and New Years' Eve.
12. The average American eats nearly 17 pounds of turkey a year.
13. Turkeys can't fly if they're farm raised.
14. The first Thanksgiving took place in Plymouth, Massachusetts, and lasted over a three-day period.
15. The first Macy's Thanksgiving Parade in New York City took place in 1924. Macy's piggybacked off its rival, the Gimbels department store, which had its first parade in 1920.
16. The NFL's Detroit Lions have played football on Thanksgiving Day since 1934, skipping the tradition only during World War II. The annual game was broadcast on television for the first time in 1956.
17. Snoopy has been in the Macy's Thanksgiving Day Parade more than any other giant balloon character.
Follow me on Twitter @mariamzzarella
© Copyright IBTimes 2023. All rights reserved.