Thanksgiving Snowstorm 2019: 1,100 Stranded At Denver Airport, 475 Flights Cancelled
A mammoth winter storm that struck only Monday evening and buried some parts of Colorado under historic record snowfall began to leave the state Tuesday afternoon. It's headed towards neighboring Nebraska to inflict its snowy misery on the Cornhusker State.
Colorado weathermen, however, are keeping their eyes on a second snowstorm system expected to arrive Friday. They predict a cold and dry Thanksgiving with lots of snow.
Monday's winter storm dumped historic snowfall on Boulder and Fort Collins, said local TV station CBS4. Weathermen said many areas along the Front Range experienced the most snow in three years. Among these were the community of Drake with 33 inches of snow; Livermore with 32 inches; and Coal Creek Canyon with 30 inches.
Colorado officials reported the highest snow totals took place in the foothills of Boulder and Larimer Counties where snowfall hit 3 feet in some areas. Denver International Airport (DIA) officially reported 7 inches of snow as of 5:00 a.m. Tuesday.
Hundreds of flights to and from DIA were canceled Tuesday as maintenance crews worked feverishly to clear heavy snow from runways. DIA is the largest airport in North America by total land area and the second largest in the world.
More than 1,100 passengers were forced to spend Monday evening at the airport due to the heavy snowstorm, said airport spokeswoman Alex Renteria. She said airport employees handed out blankets, baby formula and diapers to stranded passengers while restaurants stayed open past their usual closing time to serve those stranded.
DIA reported 475 flights cancelled Tuesday. Airport crews deployed snowplows, sand trucks and 20 other types of equipmenty to clear and keep the runways open on Tuesday.
Oddly, and despite the snowstorm, most ski areas in Colorado have seen less snow than Denver and the Front Range. Local media said there is still plenty of fresh powder on the mountains ahead of Thanksgiving.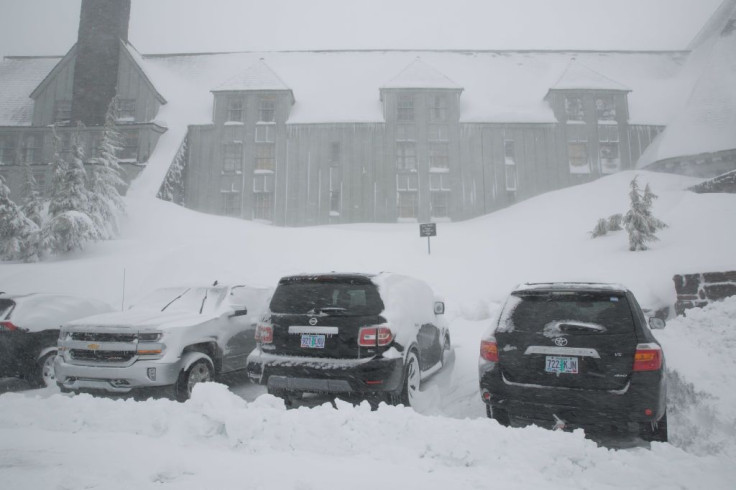 © Copyright IBTimes 2022. All rights reserved.
FOLLOW MORE IBT NEWS ON THE BELOW CHANNELS