There Is No Debate, Obama Saved Ohio
Opinion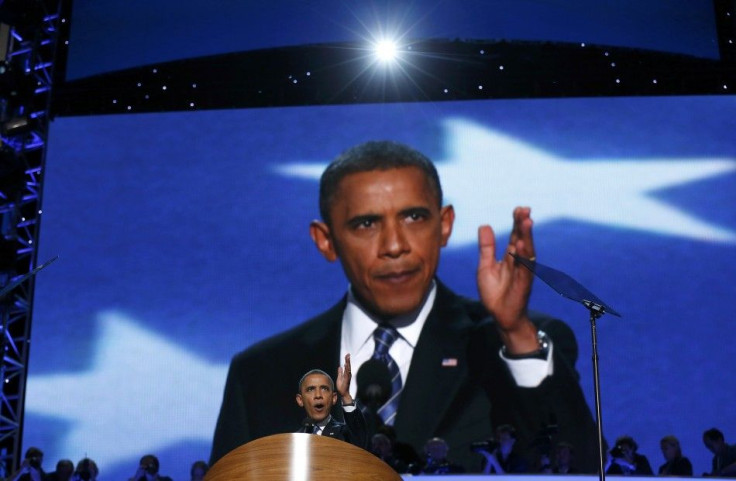 On Sept. 5, 2012, Matt Bai of The New York Times Magazine published an article entitled: Did Barack Obama Save Ohio? Unfortunately, to my disappointment, the article never answered the question. Instead, the article debates whether Ohio Governor John Kasich or President Barack Obama deserves credit for Ohio's resurging economy.
Clearly, there is no debate. Based on the facts, it's Obama who deserves all of the credit. His actions and policies saved the great State of Ohio from economic calamity. As a resident of Ohio and a CPA, professor, and author who studies the economy, I feel compelled to set the record straight.
Obama took office when our economy was teetering on the brink of a second Great Depression. Ohio was hemorrhaging 25,000 jobs per month, and the auto industry was near collapse. Recoveries from recessions this severe aren't easy but the president's policies have helped the nation's private sector to add 4.5 million jobs over 29 consecutive months. Moreover, the recovery of the financial markets has been exceptionally strong, with the stock market doubling its value during Obama's first term in office and nearly recovering the full 14 years of gains lost during the 17 months prior to his arrival.
Ohio was hit harder by the recession than most states, but we have also enjoyed a speedier recovery -- with an unemployment rate that rests a full point below the national average. Obama's policies have been particularly impactful in the Buckeye State.
One of President Obama's first actions in office was to rescue the struggling U.S. Auto Industry. Take a look at the industry now. In June, the Toledo-made Jeep Wrangler posted its best ever monthly sales. In Sharonville, 100 laid-off workers were recalled to build the new 6R140 TorqShift at the Ford Transmission Plant. In Lordstown, 4,500 employees are working three shifts a day to produce the Chevy Cruze, one of the fastest-selling cars in America. My former employer, Honda, recently invested $98 million in its auto engine plant in Anna, part of Honda's efforts to create over 1,200 new jobs here in Ohio and elsewhere.
It's hard to credit Gov. Kasich with the auto industry's resurgence, given that he declared we shouldn't throw good money after the bad. Thankfully, the president ignored both Kasich and Mitt Romney, who famously declared that we should Let Detroit Go Bankrupt, which would have devastated the U.S. auto industry and the one in eight Ohio jobs that depend on it.
It's not just the auto industry where the president deserves credit -- it's the manufacturing sector as a whole.
Manufacturers are creating jobs for the first time since the late 1990s. Nationwide, the manufacturing sector has expanded for 35 consecutive months. Of the 157,300 jobs that have been created in Ohio during this recovery, 47,500 of them have been in the manufacturing sector. Manufacturing employment in Ohio began growing two months sooner than the national average and has grown 84 percent faster than the national average over the past two and a half years.
Immediately after coming into office, the president laid a foundation for future growth in the manufacturing industry. He set a goal of doubling exports by the end of 2014 because as he put it, the more products we make and sell to other countries, the more jobs we support here in America.
He signed into law $200 billion in tax relief and incentives for America's businesses, including our manufacturers, to encourage them to make new investments and create new jobs. He allowed businesses to immediately write off 100 percent of the costs of new investment in equipment in the United States in 2011, and passed 18 tax cuts for small business. As director of a legal clinic that helps small business owners, I know that our clinic's clients appreciate all that President Obama has done for them.
And to continue success in our manufacturing sector, the president has proposed a plan to remove tax deductions for shipping jobs overseas while creating a 20 percent tax credit for bringing jobs home.
Lastly, consider that Ohio has been steadily adding jobs since January of 2010, during the administrations of Governor Ted Strickland and President Barack Obama. Can anyone rightfully argue that John Kasich deserves any credit for a turnaround that started a full year before he even took office?
We still have work to do, but Ohio's economy is back on the right track. And there is no debate -- the credit belongs to Barack Obama.
Lew Goldfarb is a CPA, business lawyer, law professor, and co-author of the new book, Bulls Bears and the Ballot Box: How the Performance of Our Presidents Has Impacted Your Wallet (www.bullsbearsandtheballotbox.com). He is Director of the Entrepreneurship and Community Development Clinic at the University of Cincinnati College of Law.
© Copyright IBTimes 2023. All rights reserved.