This Flu Season Could Be Worse Than COVID, Experts Say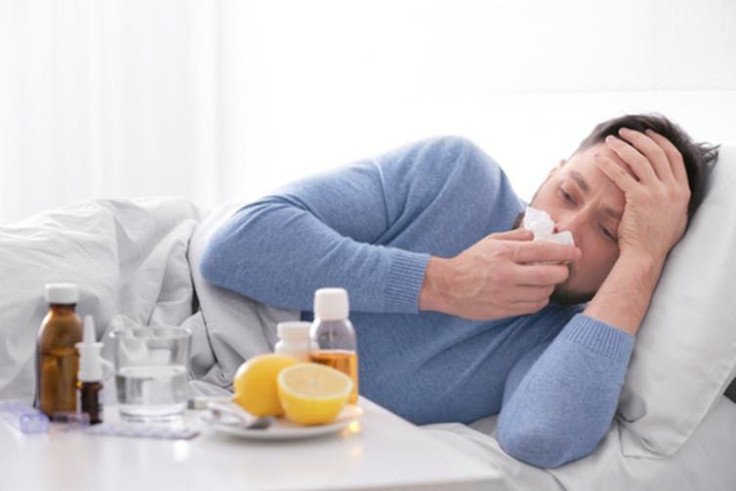 This year's flu season is expected to be brutal and may even be worse than COVID, some experts believe.
The warning comes as the Southern Hemisphere experienced a record number of flu cases during its influenza season, especially in countries such as Australia, which experienced its worst flu season in five years.
Australia reported more than 217,000 cases of influenza, a significant jump up from 600 cases in 2021. In 2019, the country had more than 300,000 flu cases reported – the highest number on record for the region.
Health experts believe that the U.S. will see an uptick in flu cases this fall and winter as people have been unable to build up an immunity to influenza over the last few years as COVID has circulated.
"As a population, our immunity to the flu is down a bit. When the virus comes back, it's probably going to have a little bit more room to spread, a little bit more room to potentially cause disease," Richard Webby, a virologist at St. Jude Children's Research Hospital's infectious diseases department, told The Hill.
Amesh Adalja, a senior scholar at the Johns Hopkins Center for Health Security at the Bloomberg School of Public Health, agrees, telling The Hill that over the past two years, the flu season has essentially been "nonexistent" as people practiced social distancing.
Some experts think that the country has reached a point where the flu is a greater risk than COVID-19.
"I believe that we have reached the point where, for an individual, COVID poses less of a risk of hospitalization and death than does influenza," Dr. Shira Doron, an infectious disease specialist and professor at Tufts University School of Medicine, told NPR.
Dr. William Schaffner, an infectious disease researcher at Vanderbilt University, echoed Doron's comments, telling NPR, "If we have a serious influenza season, and if the omicron variants continue to cause principally mild disease, this coming winter could be a much worse flu season than COVID."
While some experts believe that the flu may be worse this year than COVID, the nation's leading infectious disease expert disagrees with that assessment.
Dr. Anthony Fauci told NPR, "I'm sorry — I just disagree. The severity of one compared to the other is really quite stark. And the potential to kill of one versus the other is really quite stark."
Fauci maintained that COVID has already killed over 1 million people, while a bad flu season traditionally kills about 50,000 people.
"COVID is a much more serious public health issue than is influenza," Fauci added, as reported by NPR.
But Doron thinks that COVID deaths are being exaggerated as a COVID death may be recorded when a person may have died from other causes.
Doron told NPR, "We are now seeing consistently that more than 70% of our COVID hospitalizations are in that category. If you're counting them all as hospitalizations, and then those people die and you count them all as COVID deaths, you are pretty dramatically overcounting."
But both Webby and Adalja agree that it is unlikely that a "twindemic" of both the flu and COVID-19 would occur this year.
"I don't think that these two viruses can sort of go gangbusters at the same time," Webby told The Hill.
To ensure that the U.S. doesn't see a surge in flu cases for the 2022-2023 influenza season, the Centers for Disease Control and Prevention is recommending that people get a flu shot along with their COVID booster shot – both of which can be administered at the same time.
The CDC says on its website that the best time to get the flu shot is in September and October.
© Copyright IBTimes 2022. All rights reserved.
FOLLOW MORE IBT NEWS ON THE BELOW CHANNELS