This Is How Marilyn Manson Looks Like Without His Infamous Goth Makeup
KEY POINTS
Marilyn Manson was seen without his signature gothic-style makeup in public
The 53-year-old singer's sighting comes amid the three lawsuits he is facing
The Los Angeles Superior Court dismissed a lawsuit filed by Manson's former personal assistant Ashley Walters
Fans could barely recognize American singer Marilyn Manson in a newly leaked photo showing him without his infamous gothic-style makeup.
During a rare outing in Hollywood on Wednesday night, the 53-year-old "Disposable Teens" singer was seen sporting an all-black outfit comprising a thick coat, t-shirt, baggy pants, and leather boots. Interestingly, he was bare-faced. He stood beside his 37-year-old wife Lindsay Usich in the snap obtained by Daily Mail.
The photo received blunt reactions from social media users. One got confused if Manson really did not have makeup on his face.
"Can't even tell if he's with or without makeup now," one user wrote.
Another commented, "Mr. Manson's a bit of a chunker nowadays."
Manson, born Brian Warner, made the headlines with three lawsuits coming his way, filed by "Game of Thrones" actress Esmé Bianco, model Ashley Morgan Smithline, and one anonymous female party who refused to be named. He was also reportedly suing ex-fiancé Evan Rachel Wood for defamation after she accused him of sexually, physically, and psychologically abusing her, Billboard reported.
Recently, a lawsuit against the singer filed by his former personal assistant Ashley Walters got dismissed by Los Angeles Superior Court judge Michael Stern because he claimed it had gone beyond the "statute of limitations."
In documents obtained by Billboard, a provision stated that the "statute of limitations" was the sole reason for the dismissal of the case for the incidents that happened in 2010 and 2011, respectively. The judge had also reportedly prohibited Walters from "refiling."
Walters filed the lawsuit against Manson in May last year, accusing him of alleged "sexual assault, sexual battery, sexual harassment and intentional infliction of emotional distress, among other claims." However, the "Sweet Dreams" singer denied all the claims made.
Walters also filed an amended lawsuit in the first quarter of 2022, explaining that she "repossessed memories" of the alleged abuse from Manson and that she felt "threatened" by the singer's legal team for appearing in the documentary "Phoenix Rising," where Manson's ex-partner, Wood, shared her experience as a domestic abuse survivor, according to the Rolling Stone.
In the complaint, Walters wrote that she was an "aspiring photographer" when she met Manson in 2010 as he first reached out to her on social media and complimented her work.
In the same year, Manson allegedly "forcibly" kissed her after pinning her to the bed of his West Hollywood bedroom, where she was invited to "look at art books and discuss a possible collaboration." She was then hired as a personal assistant in August 2010 but claimed she worked in a toxic environment as she suffered from "aggression, violence, and threats" before her resignation the following year.
Walters also claimed that she was over-worked for 48 hours straight and that Manson invited friends to "sexually [assault] her."
Manson and his legal team have yet to make an official statement regarding the dismissal of the case.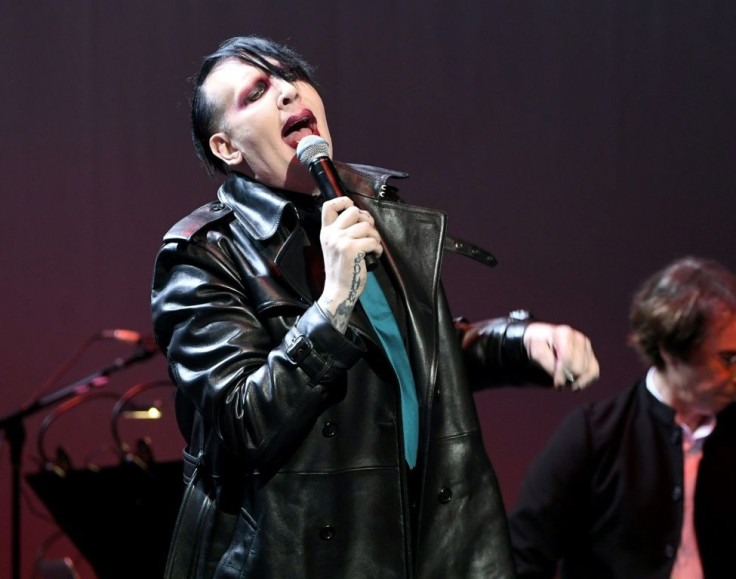 © Copyright IBTimes 2023. All rights reserved.