'Thor: Ragnarok' Star Chris Hemsworth Wants Next Film To Have Similarities To 'Guardians Of The Galaxy'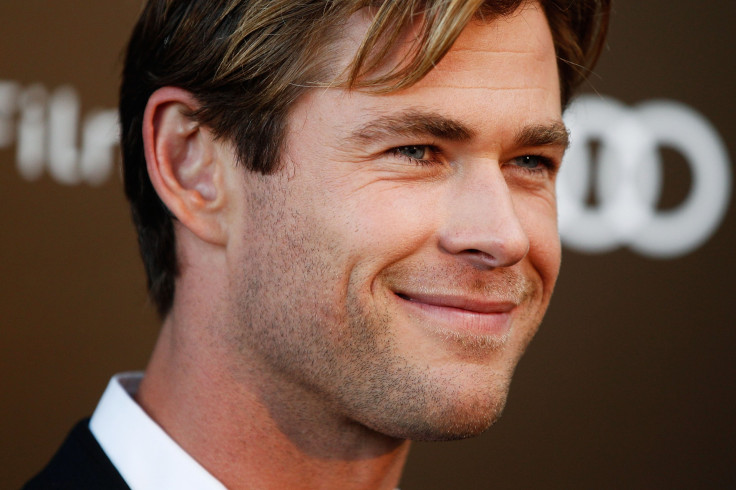 Marvel fans are hopeful that one day they will get to see the Avengers and the Guardians of the Galaxy working side-by-side to stop a villain, maybe Thanos, and save the day. While it remains unknown if this crossover will ever happen, "Thor" star Chris Hemsworth would like to see "Thor: Ragnarok" take a page out of the "Guardians of the Galaxy" book and use humor to balance out the drama.
In an interview with CinemaBlend, Hemsworth, 32, said he would like to see more comedy in "Thor: Ragnarok." While there was a little bit of humor mixed into the first "Thor" film, the sequel "Thor: The Dark World" was mostly serious.
"I think [Thor 3] needs to be injected with that sort of smart wit and unexpected kind of humor, kind of what James Gunn came in and did with 'Guardians [Of The Galaxy],'" Hemsworth said. "It was like off center and unpredictable, and I think we can definitely use a dose of that, you know?"
Hemsworth is proud of the first two "Thor" movies, but says he's looking forward to "Thor: Ragnarok," especially with a new director in Taika Waititi. He believes the filmmaker can take his character in a new direction and give the audience something a little more different than the "Thor" they're used to seeing in the solo films.
Marvel Studios president Kevin Feige told Entertainment Weekly last October that "Thor: Ragnarok" is a very important film in phase 3 and that it will "change everything that comes after." It has also been reported that Bruce Banner (Mark Ruffalo), a.k.a. The Hulk, will be in the third "Thor" film.
While not much has been revealed about the "Thor: Ragnarok" plot, many fans are also wondering if Thor's brother Loki (Tom Hiddleston) will be back for the film. In an interview with Coming Soon, Hiddleston wouldn't commit to the idea he'd be back to play the complicated character going forward in the Marvel movies or if he'd be a villain again.
"I think I won't be able to help it if I ever play him again, and I just don't know when that's gonna happen, if that's gonna happen. I would never lose his dimension, but it's so interesting," Hiddleston said.
"Thor: Ragnarok" is expected to be released Nov. 3, 2017.
© Copyright IBTimes 2023. All rights reserved.