Three US Navy Sailors Assigned To Carrier USS George HW Bush Commit Suicide Within One Week
Three U.S. Navy sailors assigned to the same aircraft carrier committed suicide within one week of each other, shedding light on the growing suicide rate in the Navy.
The Navy Times first reported the deaths occurred on Sept. 14 and Sept. 19 after the bodies of three sailors were discovered dead from suicide off-base. The deaths occurred in separate instances from each other and all three sailors were assigned to the aircraft carrier, USS George H.W. Bush, currently stationed off the coast of Virginia.
According to Navy public affairs officer Cdr. Jennifer Cragg, an Aviation Ordnanceman First Class officer was found dead on Sept. 14. The bodies of a chief electronics technician-nuclear and an airman were later found dead on Sept. 19. Cragg confirmed that none of the officers served in the same departments and there is no evidence the suicides are connected with each other.
Capt. Sean Bailey, commanding officer of the USS George H.W. Bush, took to Facebook to address the suicides.
Cragg also revealed these latest deaths brings the suicide total up to five in two years for sailors assigned to the USS Bush. She also said a special psychiatric rapid intervention team has been sent to the carrier to counsel the sailors' crewmates.
"As a crew and as a family, they are grieving," Cragg said in a statement to the Navy Times. "They are supporting each other, and are comforting those in need."
The deaths also add to the spike in suicides among servicemen and women in the Navy since 2016. The suicide rate in the Navy has more than doubled since 2006.
The trend has continued into 2019 with 50 confirmed suicides among active-duty sailors and reservists from Jan. 1 to Sept. 5.
According to the Department of Defense, the annual suicide rate is now 20.1 deaths per 100,000 service members.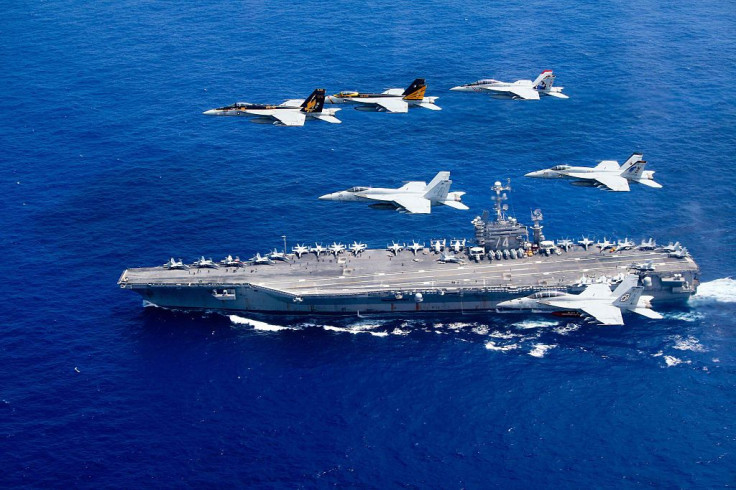 © Copyright IBTimes 2023. All rights reserved.