Thrown FedEx Package Squashes Yorkshire Terrier 'In A Puddle Of Blood'; Dog Euthanized
A Yorkshire Terrier was euthanized after a thrown FedEx package squashed and injured it.
The four-pound dog, Cooper, suffered severe lung and liver injuries during the accident that the owners, California residents Mitchell Galin and Keiko Napier opted to have him euthanized.
According to the Los Angeles Times, the dog was laying around in the yard when a delivery person threw a large package stuffed with crystal and a Christmas present into the property where it hit Cooper.
Galin told KCBS-TV that she "immediately picked up the box, and Cooper was in a puddle of blood".
FedEx had already released a statement extending their "deepest sympathies to the family of the pet involved in the incident."
The company assured the owners that they would investigate the incident and take appropriate action, as well as cover Cooper's veterinary bills.
Napier was reportedly not satisfied with FedEx's statement saying that the company should establish a corporate-wide mandate that the drivers cannot throw packages.
"Our grandchild plays out here, my mother is out here gardening, I'm here gardening," she said. "The package was so heavy, should it have struck one of us, it would've caused damage—very, very severe damage."
According to the company's website, deliveries that cannot be delivered to the customers' homes were usually delivered to a FedEx office in the area or a Walgreen's store.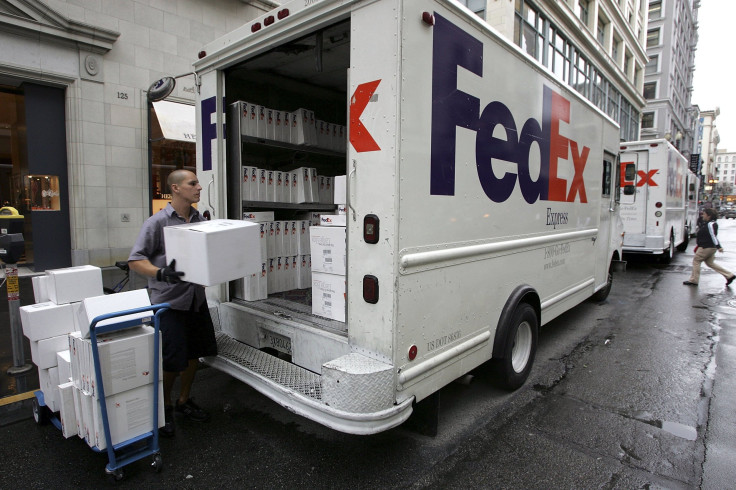 FOLLOW MORE IBT NEWS ON THE BELOW CHANNELS